REVIEWS FROM OUR GUESTS
Villa Hedera III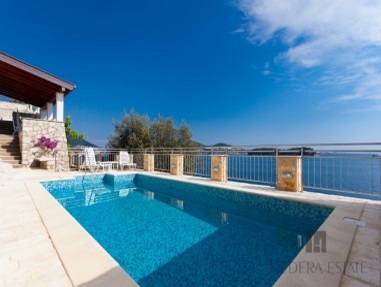 Elisabeth August 2018

Fantastic seawiew. The properties were lovely.Nice heated pool. Access to the sea from the property (stairs)was good.Nice to do some snorkling in the clear water......


Hedera Studio 4
Isaac September 2019

Me and my girlfriend were looking for a quiet peaceful and chilled holiday, not too far away from the old town. Studio 4 was perfectly clean and the location was better than expected. Highly recommend...


Hedera Studio 1
Chloe July 2018

Logement conforme aux photos Il est très bien placé: proche de la vieille ville et des plages hôtes très accueillant...


Hedera A9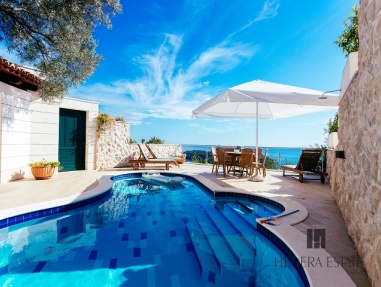 Richard August 2019

Amazing location and apartment, glorious views over the old town. The check in was very smooth and the team offered great support throughout our stay. Would recommend to anyone....


Hedera A5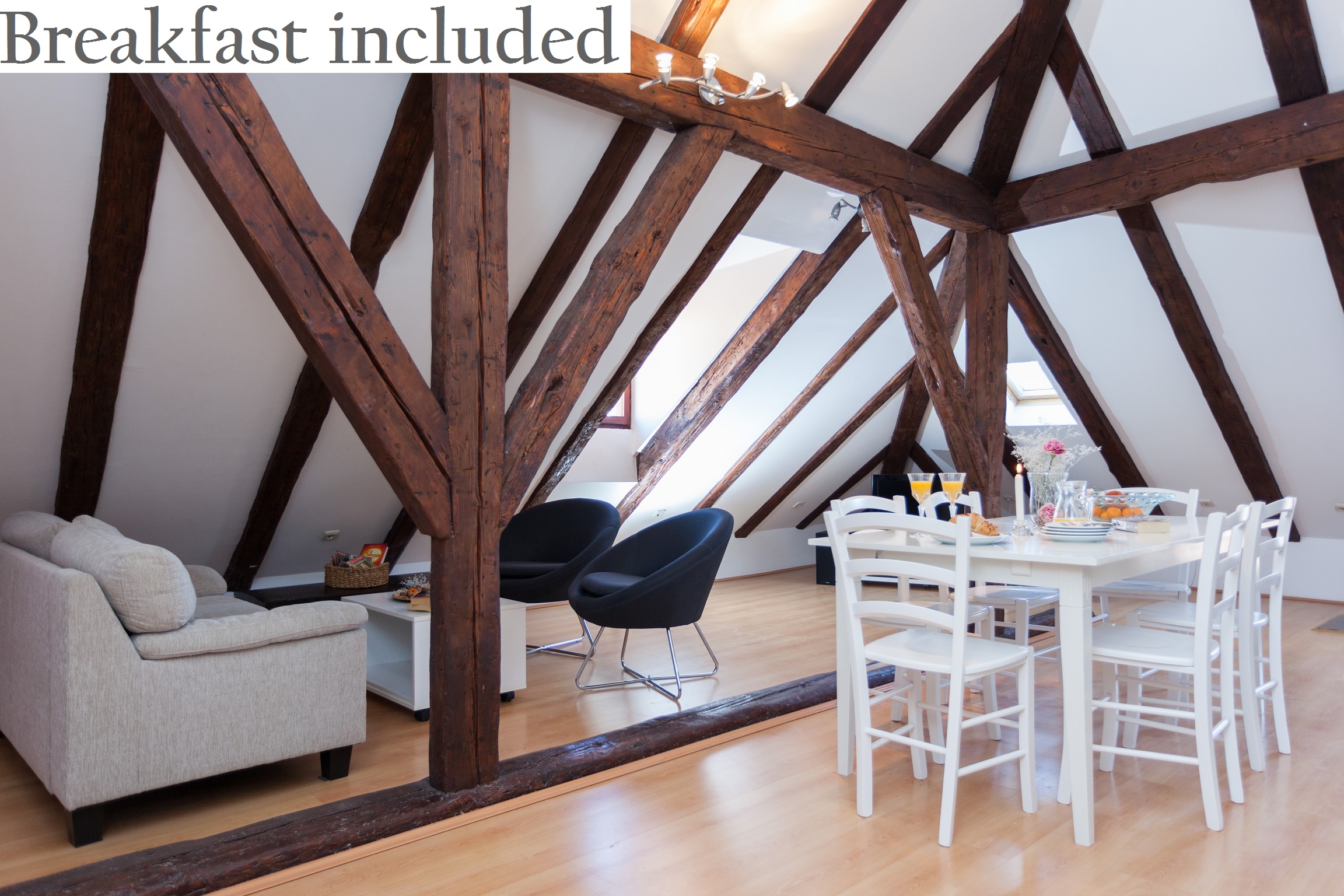 Jordan May 2019

Great place to stay, located in the old town. So close to sites,supermarket and shops. So easy to get around. Airport shuttle we got through host was brilliant, and very helpful with our late check in...


Hedera A18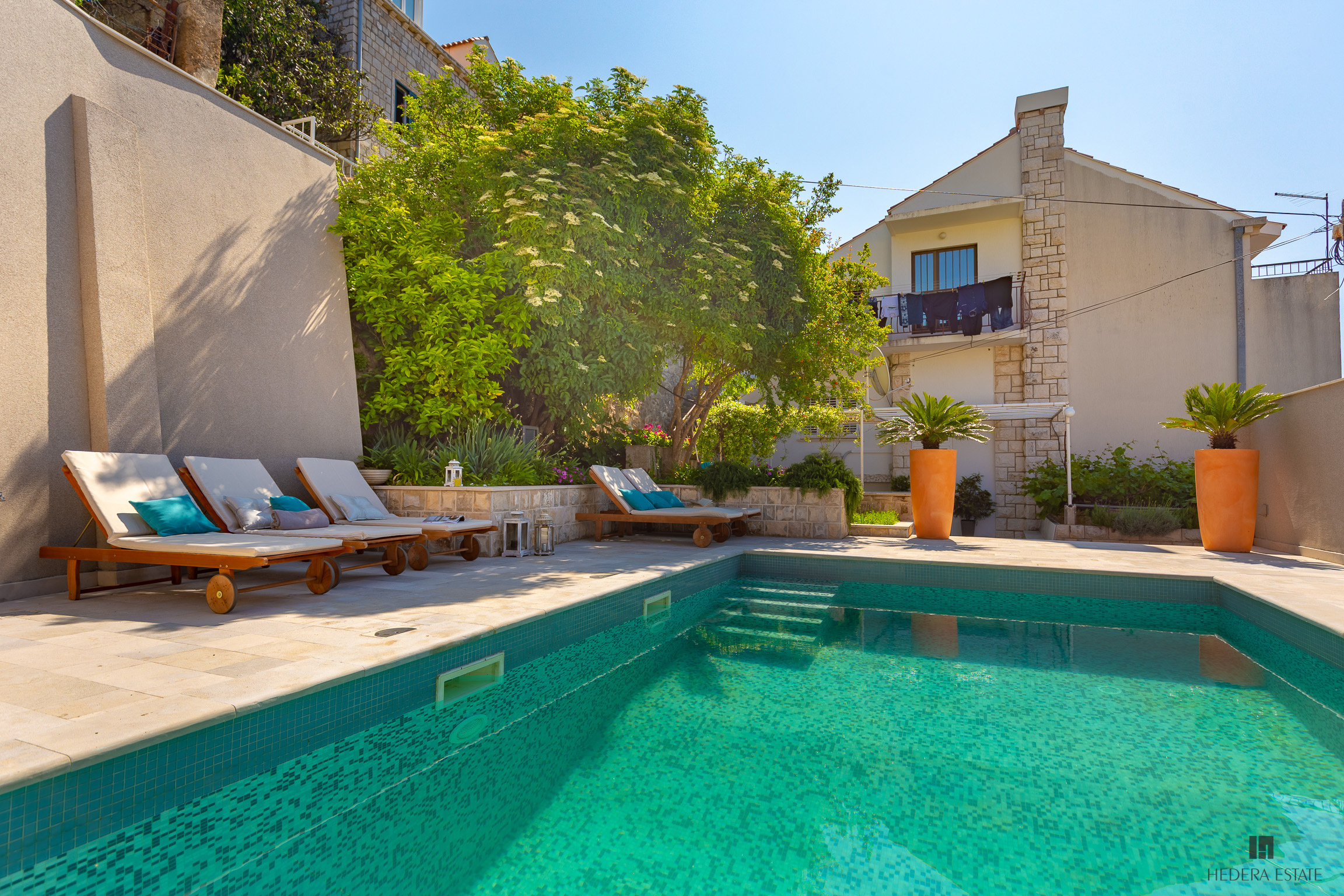 Jasmine August 2019

Situated a few minutes walk from the main gates to the old town (plenty of steps) easy check in. Pool is absolutely perfect! Nice bbq area and toilet by the pool, all modern. 2 bedroom with the comfiest beds, leads out onto a balcony that has views of Kings landing/ocean/City Walls. Lovely decor throughout & Views are spectacular! Big bathroom with washing machine. Lovely seating area/kitchen which leads to another terrace seated area. Fully equipped. Highly recommend a stay here. Easy access to where it's all happening! Amazing!!!!...


Hedera A3
Sumaiyah September 2019

Great location.. easy to get to old town via Ubers or bus.. promenade was just down the road! And convenient pemo supermarket was a two min walk down. Copacobana beach was a walk down the steps from our apartment as well! It also had a beautiful little garden...


Hedera A1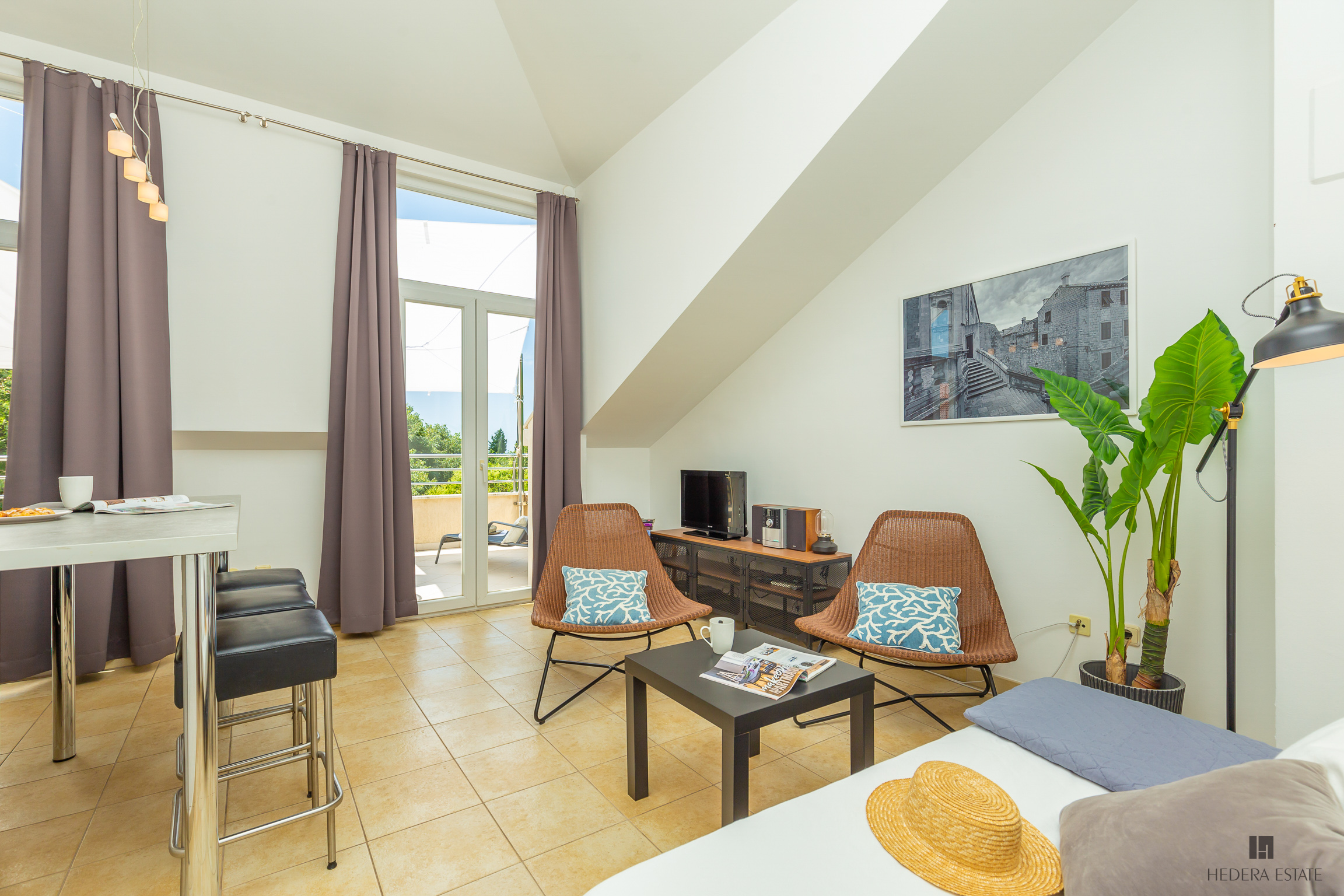 Alejandro July 2019

Lovely place to stay. It's about 12 mins walking to the Old Town. Very convenient because there is a market like 1 minute away from the apartment. The manager was extremely nice and helpful. Very convenient for everything you have to do in Dubrovnik. I highly recommend it!...


Hedera A8
Melanie July 2019

The villa has the most amazing view of Dubrovnik old town and Lokrum island. Note: lots of steps to get to the villa but once you're there it's totally worth it. The pool was amazing and refreshing. Appartement was very clean and had loads of amenities. Airport transfers was also offered and the staff were very helpful. Also had booked a tour to Mostar and Kravice falls through our accommodation and our driver was extremely knowledgeable, it was so interesting and a must to experience. Thank you so much...


Hedera A19
Allan August 2019

Excellent location to experience historical Dubrovnik. Beautiful view with easy access to beach. All amenities within short walking distance...


Hedera A17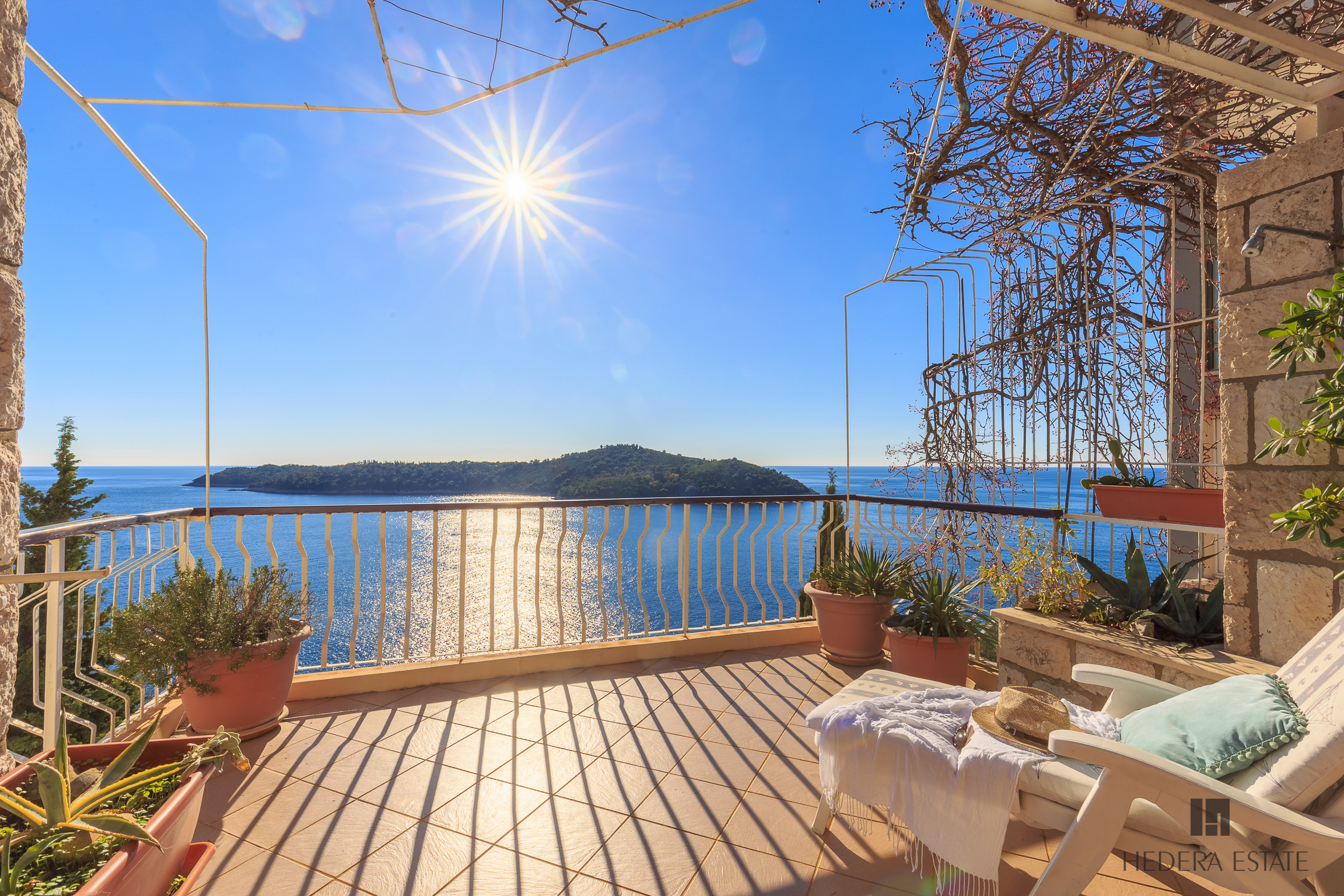 Daniel August 2019

This place was amazing. The views from the deck overlooking the water were beautiful. We would highly recommend this place to anyone....


House Hedera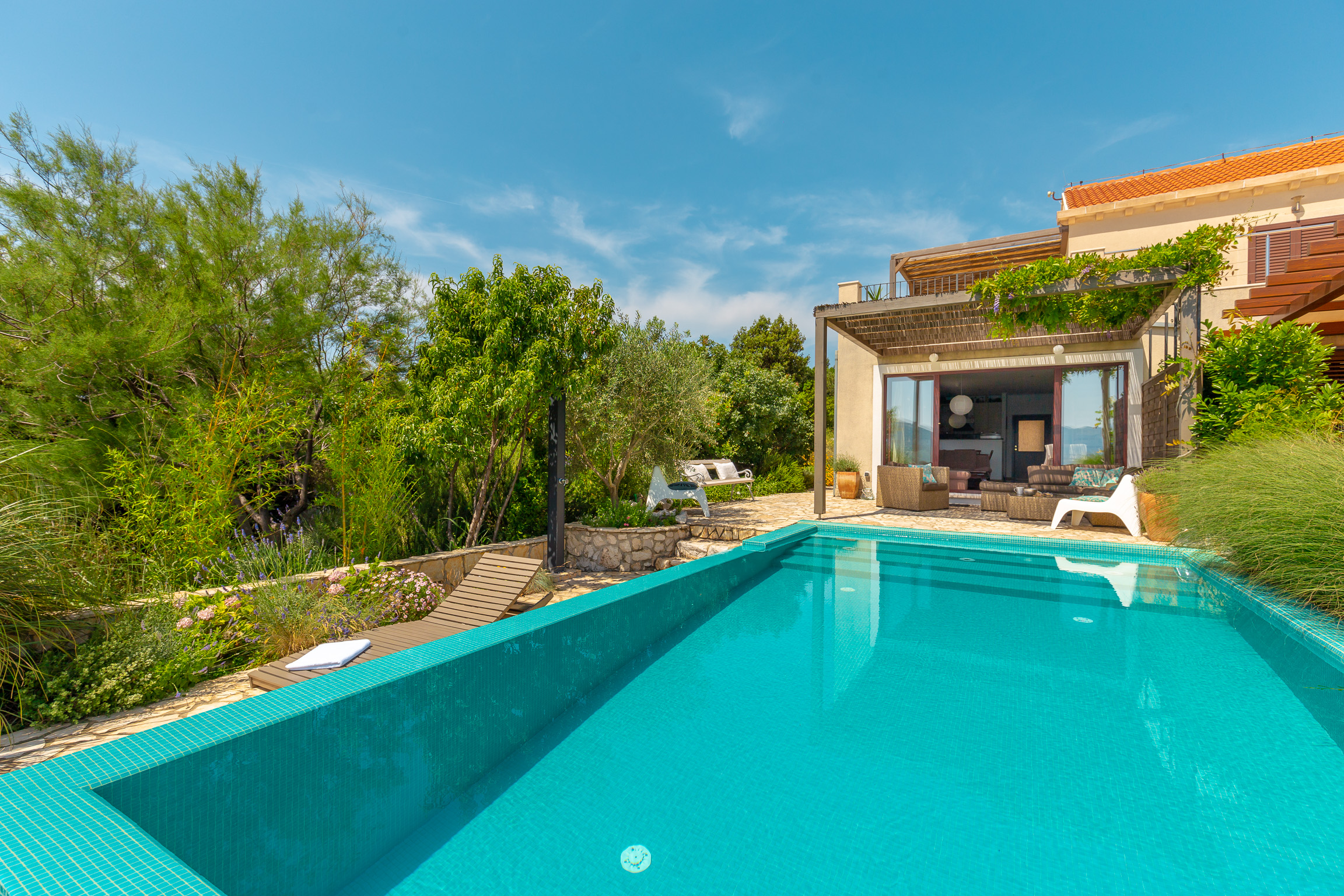 Anni July 2019

Private pool and the view was great. Air-conditioning worked well in all rooms. Villa works well for max 6 persons. Uber functions well to/from villa. However a car is definitely recommended for getting around....


Hedera Studio 6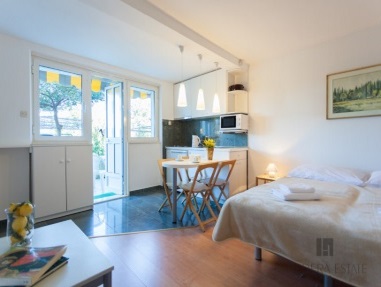 Janne September 2019

Clean and comfy apartment near all the interesting places in Dubrovnik. Very affordable....


Hedera A26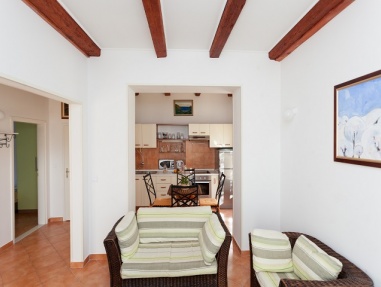 Rachel September 2017

Me and my two friends had a lovely stay in Diana's place in Dubrovnik, i would definitely stay again and recommend this apartment to others....


House Hedera II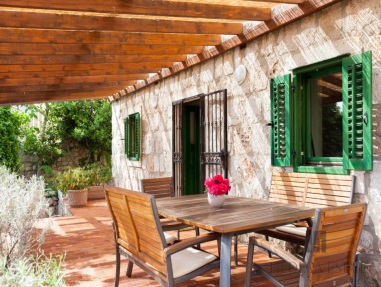 Nancy June 2019

Great location and setting with staircase down to a rocky beach; host very responsive; short walk to old town...


Hedera A27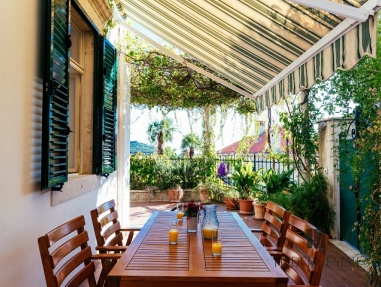 Tanvi September 2019

Very close to the old town. Excellent location for restaurants, cable car and just exploring the old town. Clean, quiet house with a good size patio. Would recommend! ...


Villa Hedera X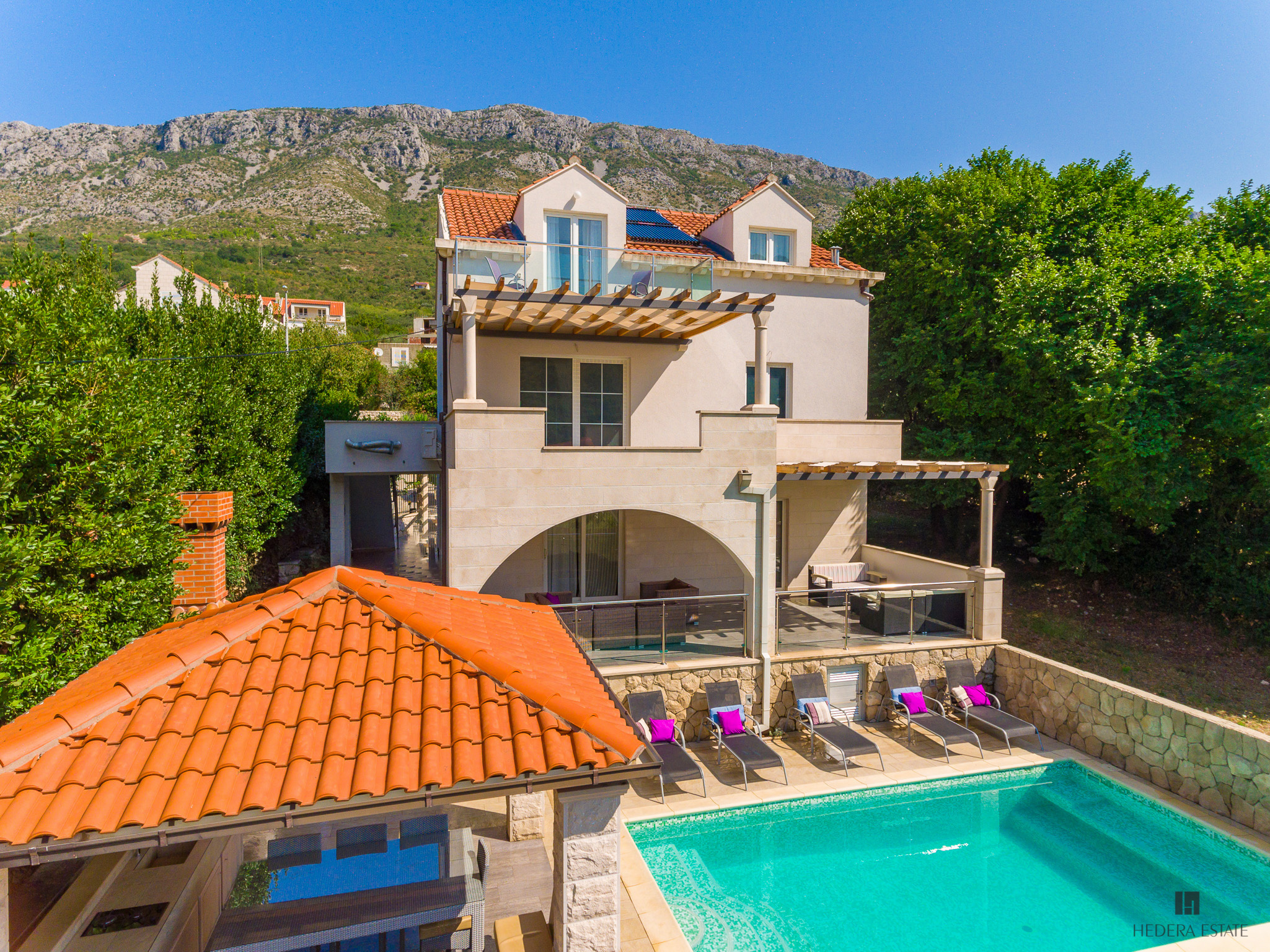 Daniela August 2019

Amazing outdoor area. Pool was wonderful. Close to amenities and only a short drive to Stari Grad....


Hedera A31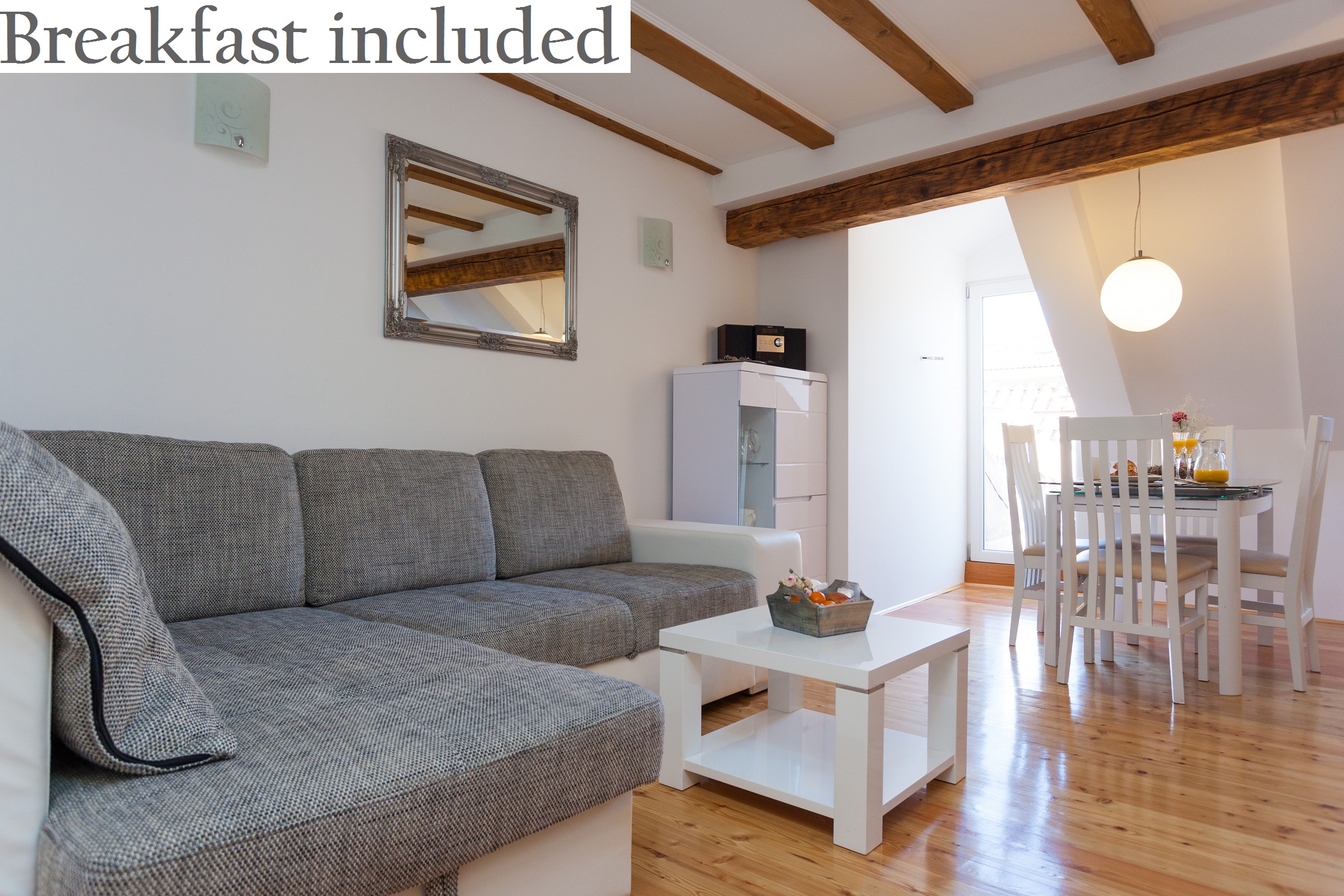 Chris September 2019

We loved this Airbnb, and would recommend it to anyone! Great location, but the apartment is still quiet. Beautiful space, and updated amenities...


Hedera A34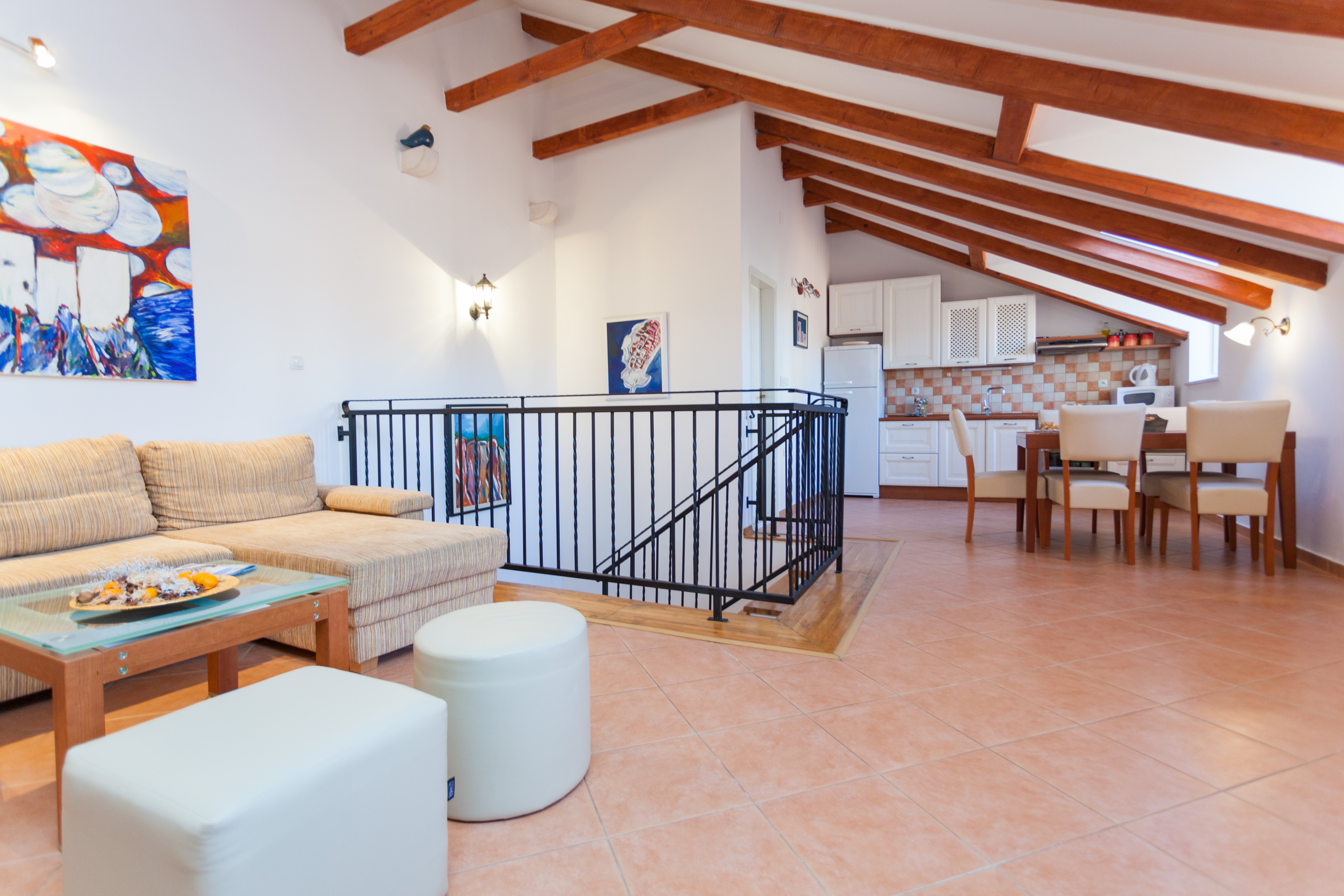 Robin August 2019

Amazing location in the heart of the old city! Great atmosphere and night life, but didn't hear the noise inside and always had a great sleep! The host was very responsive and always answered quickly and accurately! They offered extra tips and what to do in the city, very professional and could definitely recommend....


Hedera A38
Edip September 2017

Clean apartment with a great view, everything was as described. Not that far from oldtown, just mind the steps....


Hedera A45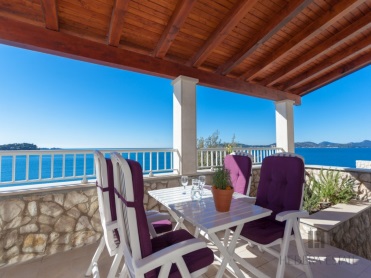 Gotti September 2016

Our stay here was amazing, the pictures of the place do not do it justice, highly recommend staying here if you want to be 5-10 mins away (by car) from old town and have the privacy and tranquility of the beautiful surroundings. Great to have access to a beautiful pool and private beach, only complaint is that we wish we stayed longer! Please note however it's best to have a car if you decide to stay here. Host super helpful and responsive!...


Hedera A47
janine July 2018

Location was excellent, the apartment is clean and exactly as on the pictures...


Hedera A48
Marko August 2019

The place was fantastic. It is in a great location, close to everything. The photos are accurate. I would stay here again....


Hedera A49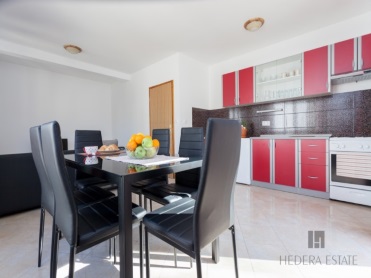 Antonio July 2017

La casa era ben posizionata sia per andare al mare che per visitare la città. Zona tranquilla.Vicina al supermercato e ai Centri Commerciali....


Hedera A50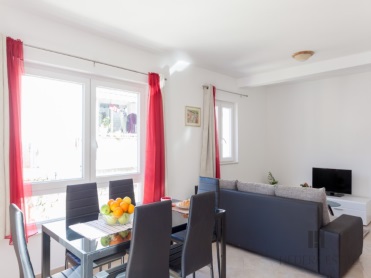 July 2015

We felt right at home at our Hedera Estate apartment. The team behind it is small yet enthusiast to make your stay as good as possible. The apartment was clean and cozy with all the essentials, well connected to the city with bus no.6 as well as close to the rocky beaches near Hotel Rixos. There is also a small supermarket near by where you can replenish your daily needs. We can't wait to get back, thanks guys! Srđan S....


Hedera A51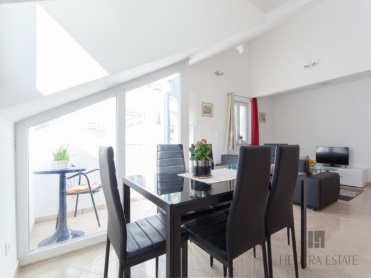 Andraz July 2017

The apartment was very nice, clean and in good location to visit some destinations. Communication with the host was seamless as she was very quick to respond. Great overall experience....


Hedera A52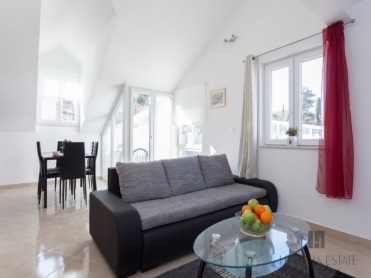 August 2015

Hedera Estaten huone oli ihan loistava kahdelle kaverukselle kun oli keittiö ja ilmalämpöpumppu nii hyvin palveli meitä :) ainut vain että meille oli laitettu parisänkyyn vain yhdet lakanat ja kummiskin ilmoitettiin että erillis sängyssä haluttiin nukkua. Yläkerran huonetta ei voinu käyttää kun se oli kun sauna. ja wifi toimi ärsyttävästi. kävimme kyllä sanomassa asioista mutta niille meidän loman aikana ei tehty mitään. Mutta eipä nuo asiat menoa haitannut :) Otto R....


House Hedera III
Mihail August 2019

The entire process was wonderful, from booking to checkout. The apartments were clean and extremely well equipped, with ample space and located in a great part of Dubrovnik. Communication was speedy and informative, with a lot of advice given on activities available in and around the city....


Hedera A16
Kirsty September 2017

The apartment is great! It is newly refurbished, very clean, bright and airy. There are lovely balconies overlooking the harbour and the hot tub is a must! We had a great stay. It is up quite a few steps from the harbour but we used Uber a fair bit so avoided them....


Villa Hedera VII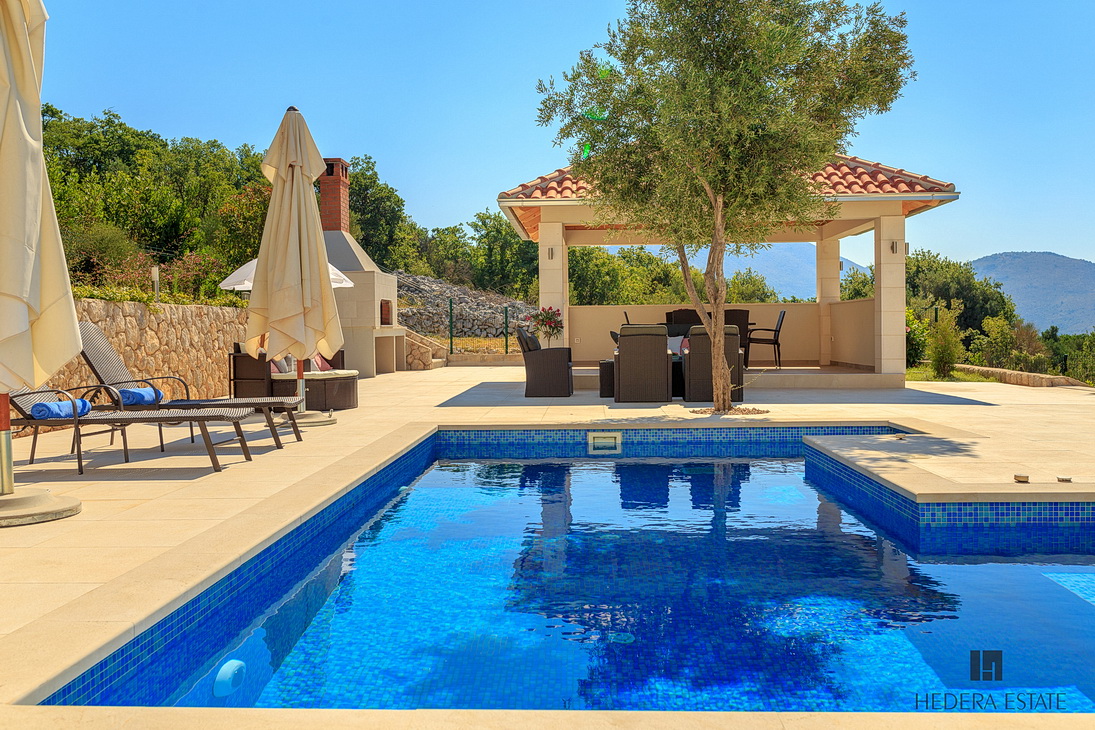 Lucy August 2019

This villa is a brilliant place to stay if you're visiting Dubrovnik. The house itself is really big - comfy beds, good showers, air con, well equipped kitchen. It's even nicer than in the pictures and everything looks brand new. The crowning glory of the villa is the outside space. The view is spectacular, the pool is gorgeous and the rest of the outside space is also great - lots of sun loungers, chairs, parasols, BBQ etc. We had everything we needed and the staff who sorted the check in were very helpful The only slight downside for us was the location but this was only because we didn't hire a car. We used Uber but sometimes drivers kept cancelling on us which meant a longer wait to get ...


Hedera A57
Henrik July 2019

The service staff were friendly and helpful. It was easy to get in contact with the service staff. The apartment was big and clean (it has high quality wifi and satelite tv. There was a nearby bus to the old town and the beaches. We were allowed to park at the parking place of the host family for free. All in all: a perfect experience!...


Hedera A58
Mia July 2017

Good location near buses, beaches and restaurants. Comfortable and modern apartment with private parking....


Hedera A6
Karyn August 2019

We thoroughly enjoyed staying here. The location was great and the apartment was a great size for 4 adults. The apartment itself was very modern and had everything we needed, would definitely recommend...


Villa Hedera VIII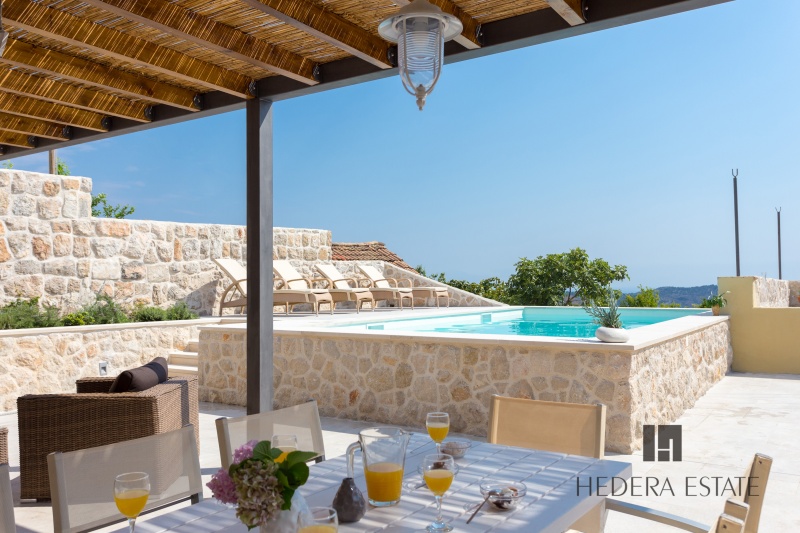 Jayant September 2017

Awesome place ! No complaints !...


Hedera A20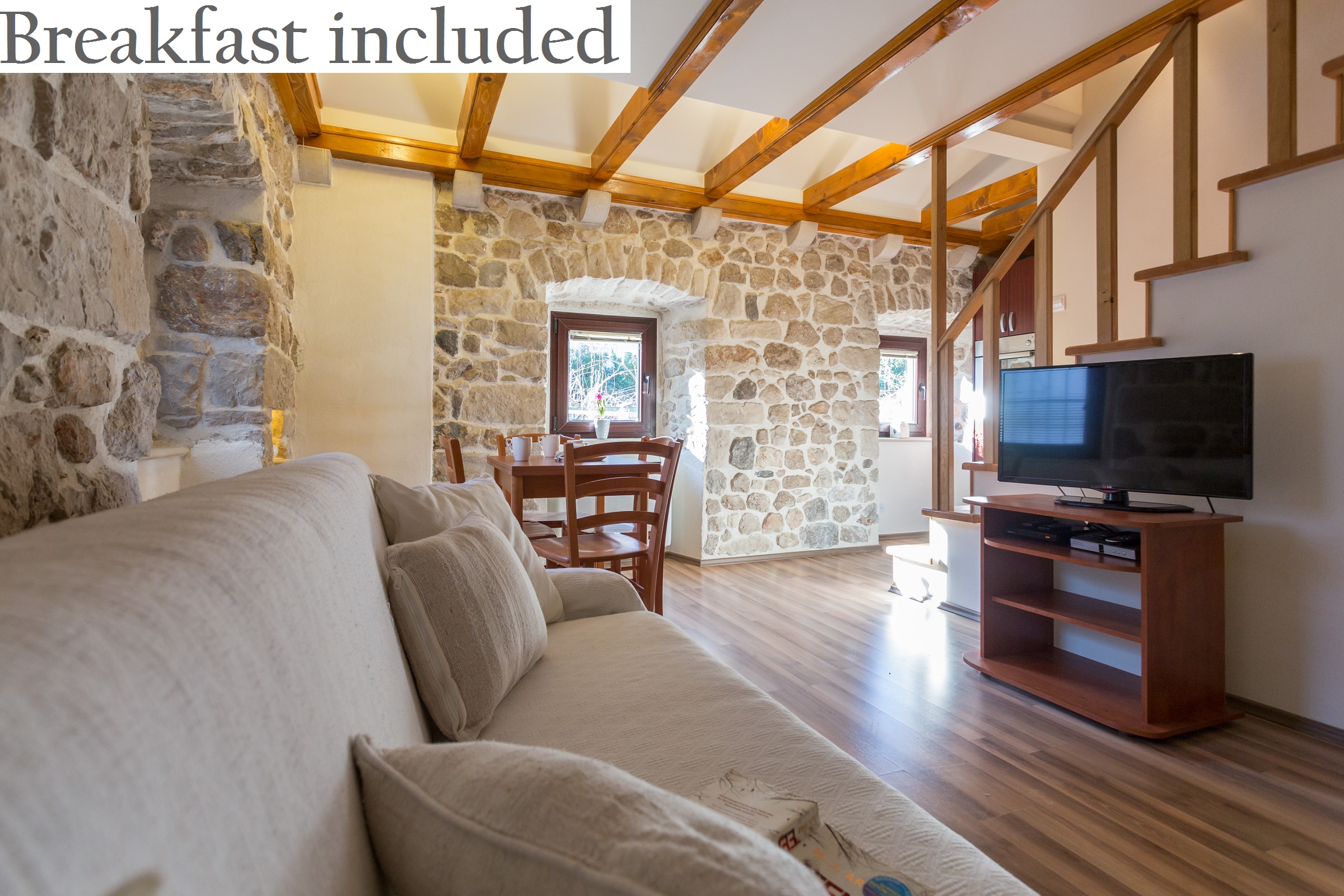 Dean August 2018

We had a great stay at the apartment. the hosts organised our taxi and when we were dropped off at the city gates the host was there to greet us and walk us to reception, I thought this was a very nice and thoughtful touch. the reception was always available and I really appreciated the host's honest tips and opinions of Dubrovnik when asked. they also helped us book our boat tickets for our transfer from Dubrovnik. the apartment itself was clean and homely, great AC, very nice kitchenette and comfy bed. would definitely recommend. Thank you!!...


Hedera A21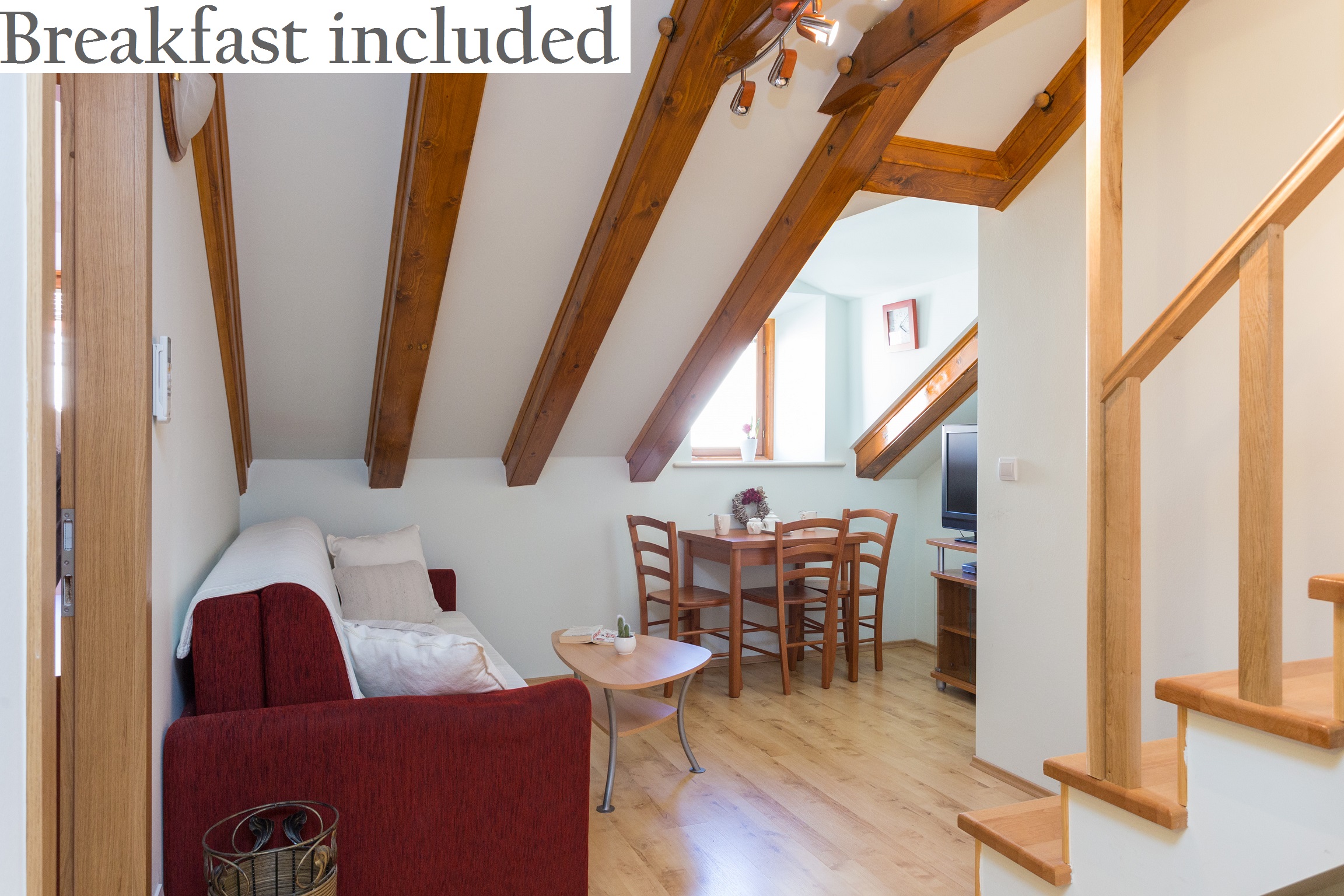 Raymond July 2019

Antonija's place is in an amazing location in the centre of town and within a 10 minute walk to everything that Old Town Dubrovnik has to offer. Antonija and the team were also fantastic as they assisted with various tours and local tips to help as navigate our stay in Dubrovnik. Many thanks to Antonija and the team and a highly recommended place to stay for any future travellers...


Hedera A7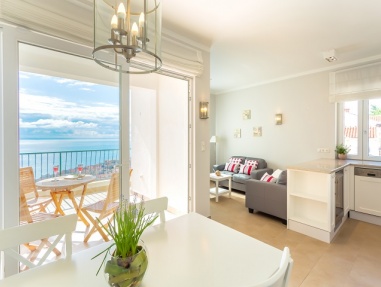 Sachin July 2019

This very clean and modern apartment boasts beautiful views. Simple to check in and out, and book well priced excursions with reception....


Hedera A33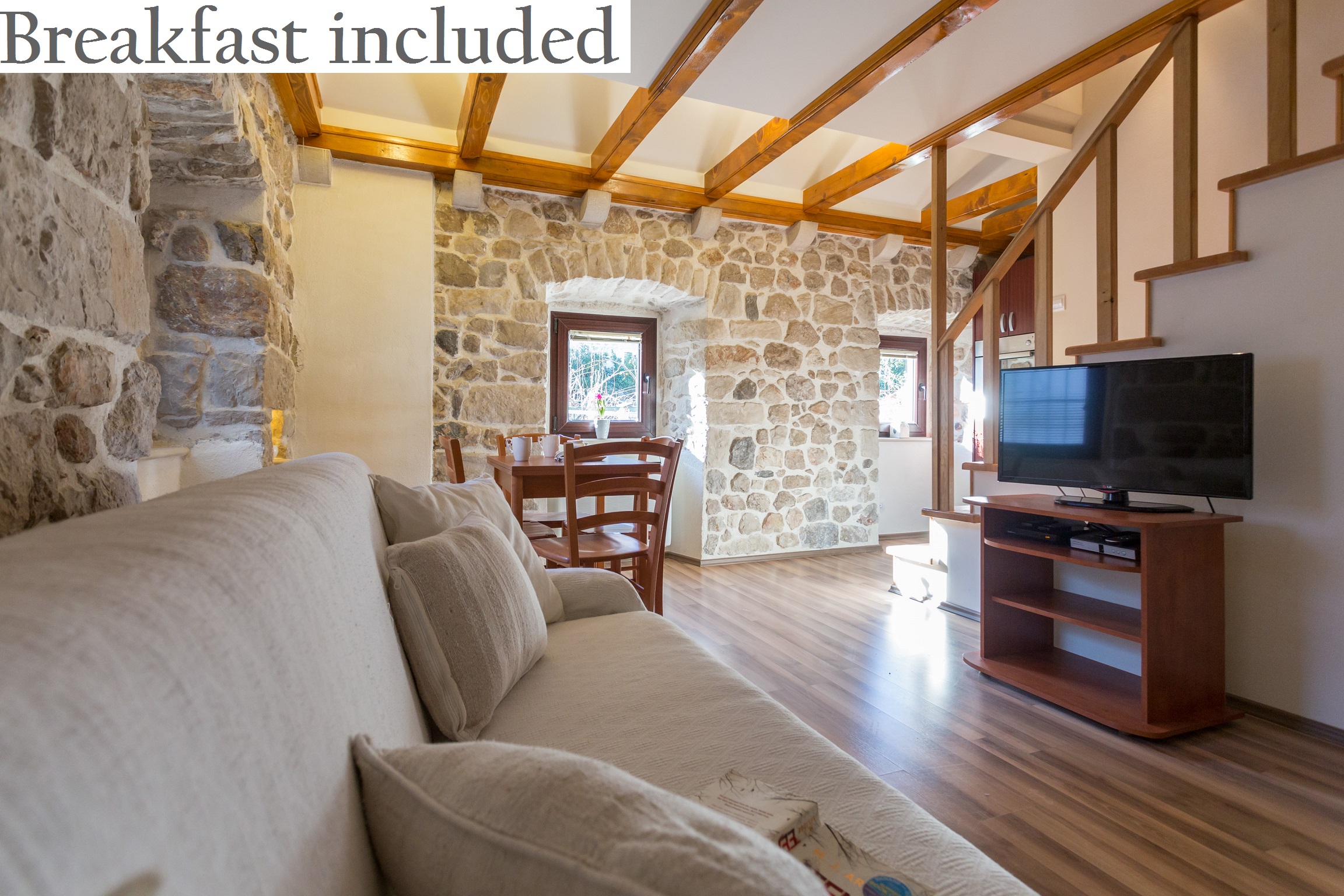 Tim July 2019

We travelled as a family of 5 adults and stayed at this centrally located apartment. We had arranged airport pickup through the apartment representatives and were met at the Pile gate and escorted to reception and the apartment. The place is very clean and had all the amenities we needed for our stay. It is actually 2 separate apartments (1 Bedroom, 2 bedroom) that are across the hall from each other. Each apartment has its own living space, kitchen, and bathroom. Air conditioning worked very well, even on some very hot days. The location was fantastic because everything within the Old City was within a short walk. Inclusion of breakfast at a nice restaurant was also a great benefit of stayi...


Hedera A25
Great Location and Beautiful Apartment May 2019

This apartment was the perfect place for my friends and I to stay. We had seven people and all of us enjoyed the location, the property itself, and the closeness to the Old Town. The property managers were communicative and helpful - and even provided great restaurant recommendations. If we are ever in the area again we would stay here for sure....


Villa Hedera VI
Milan August 2018

Great villa, even better than on the photos. Super well designed in terms of layout and functionality. Totally private, including access to the sea....


Villa Hedera XII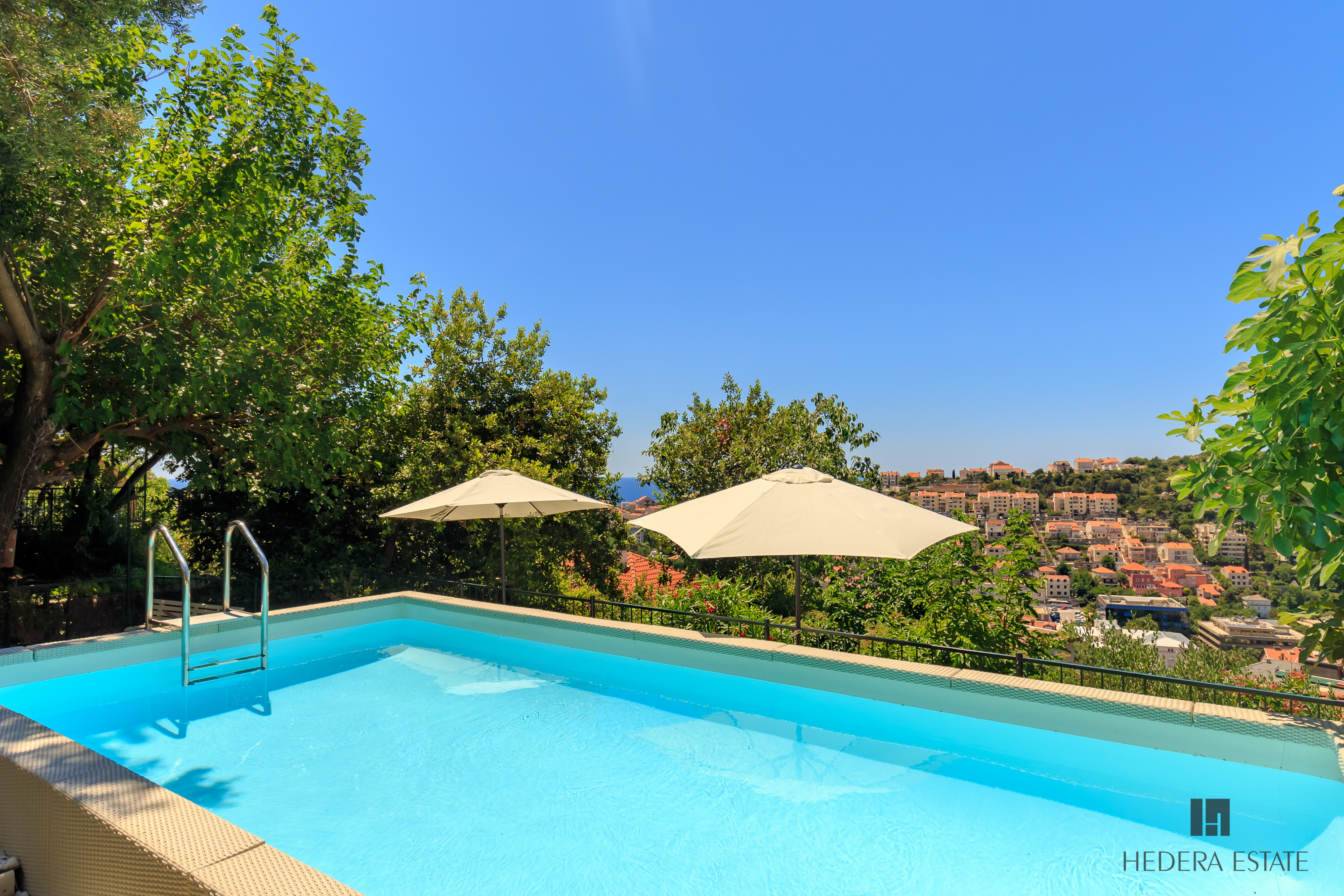 Kirsty July 2019

We would thoroughly recommend the villa - a great location and views and excellent accommodation. Importantly it was spotlessly clean!...


Hedera A14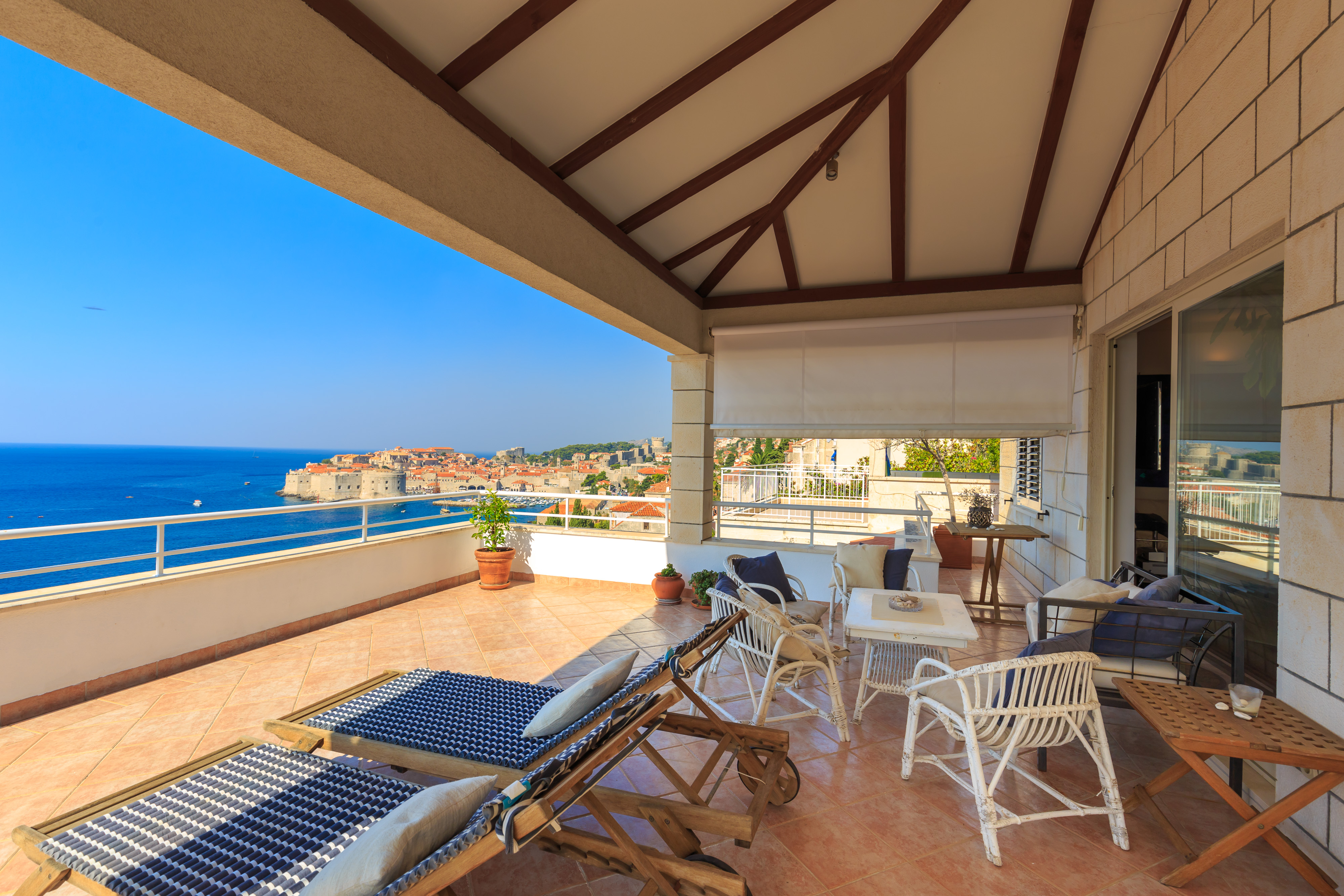 Bhavesh July 2019

Nicely done apartment with spectacular views of Dubrovnik Old City. We had a great time at this villa. Everything was top notch throughout our stay from the staff helping us check in, assisting us with our luggage during check in, giving us great tips on Dubrovnik, arranging tours and transfer, and a quick check out at 6 am in the morning. There are a lot of steps to climb up and down so folks with mobility issues should keep that in mind but the views from this apartment make those steps worth the climb. The location is also ideal, 10 mins walk to the old city and everything Dubrovnik has to offer within the city walls. I would high recommend this apartment and will certainly stay here if w...


Ashley
September 2016

The apartment Ashley in Dubrovnik was great, it was exactly as portrayed on the internet. The apartment itself was lovely and spacious, we travelled with friends and we each had our own bedrooms and bathrooms. The view from the terrace was fabulous. There is a couple of supermarkets close by and the walk to town is very good, not long but interesting.Mario who met us was very informative about the area and gave us lots of good tips. We would stay there again, it was fabulous, and very convenient it had everything you would wish for....


Hedera A2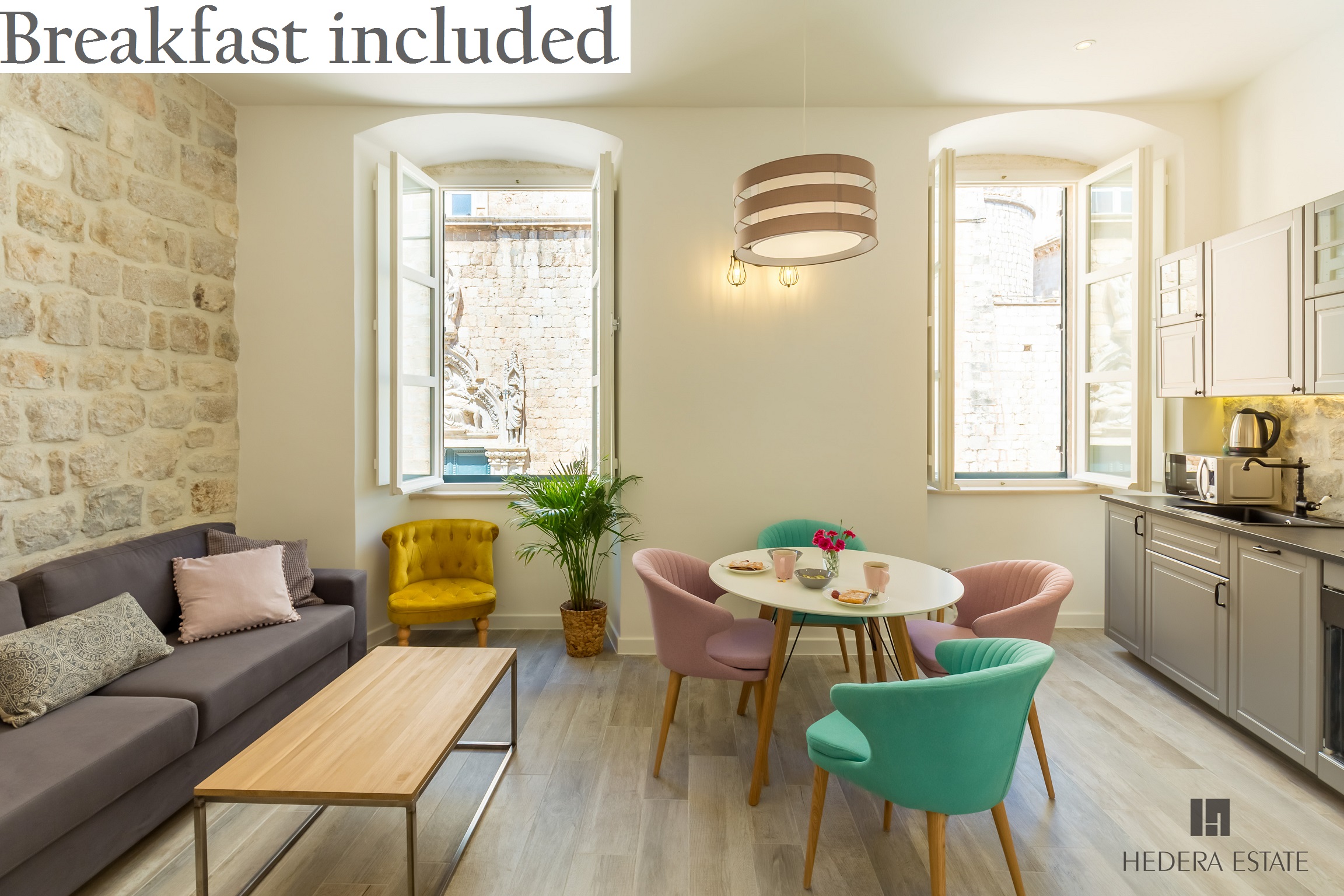 Robert May 2019

The apartment is second to none, from check-in service to the apartment itself, the experience was wonderful. The apartment is in the heart of old town, making exploring the historic city extremely convenient, allowing for pit stops at home when needed. The amenities are also gorgeous, with large shutters overlooking the crowded street, spacious living room, modern bathroom, and extremely homey bedroom. The service was excellent as well, making check-in and check-out seamless. We were even contacted various times before arrival for city excursions, pre-bought groceries, breakfast vouchers, and more. I would highly recommend this spot and we hope to be back soon!...


Hedera A11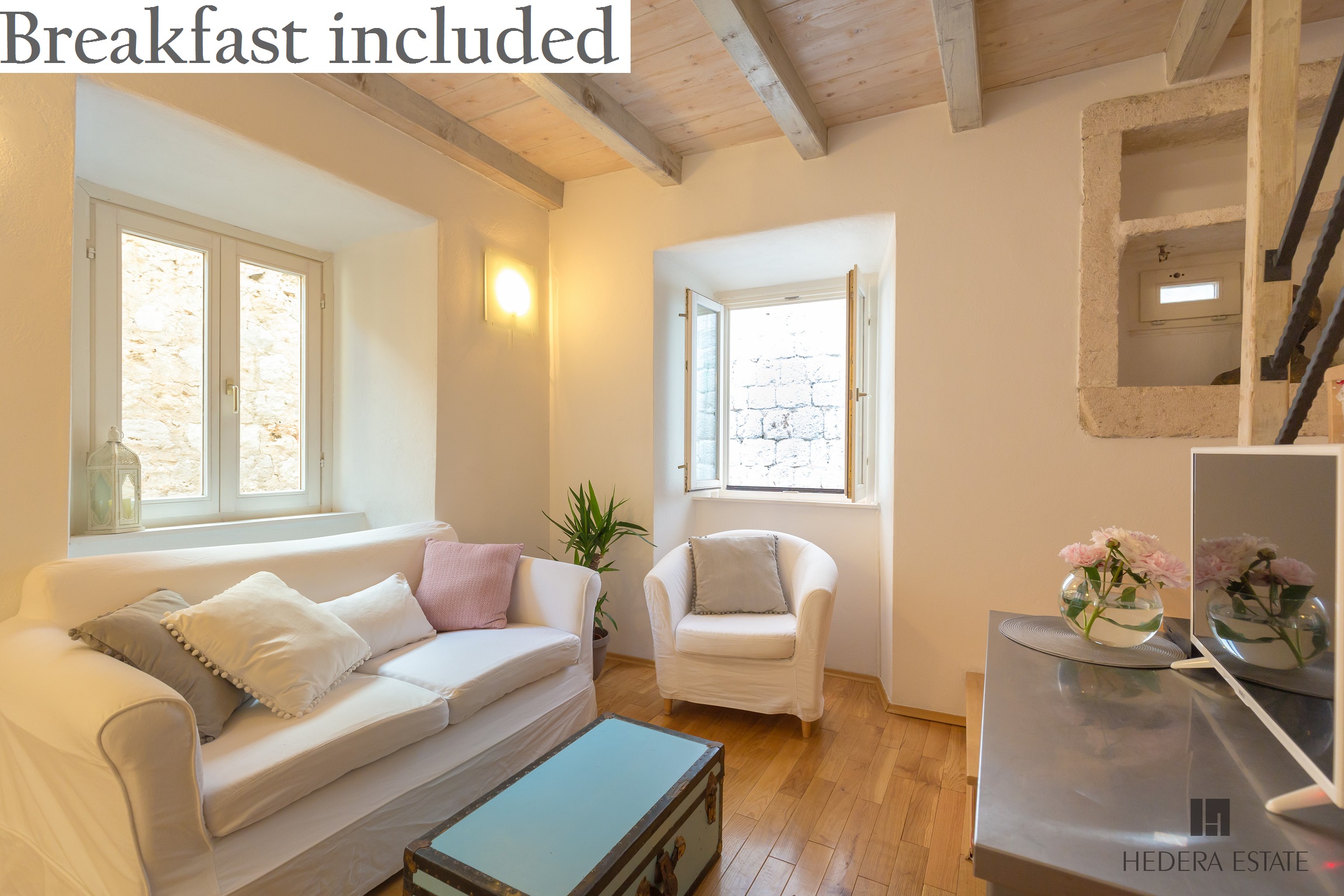 Larissa May 2019

We had a wonderful time in the Apartment. We like the separate bathrooms on each floor. We feel comfortable with the beautiful interior and clearliness. Thanks a lot!...


Hedera A13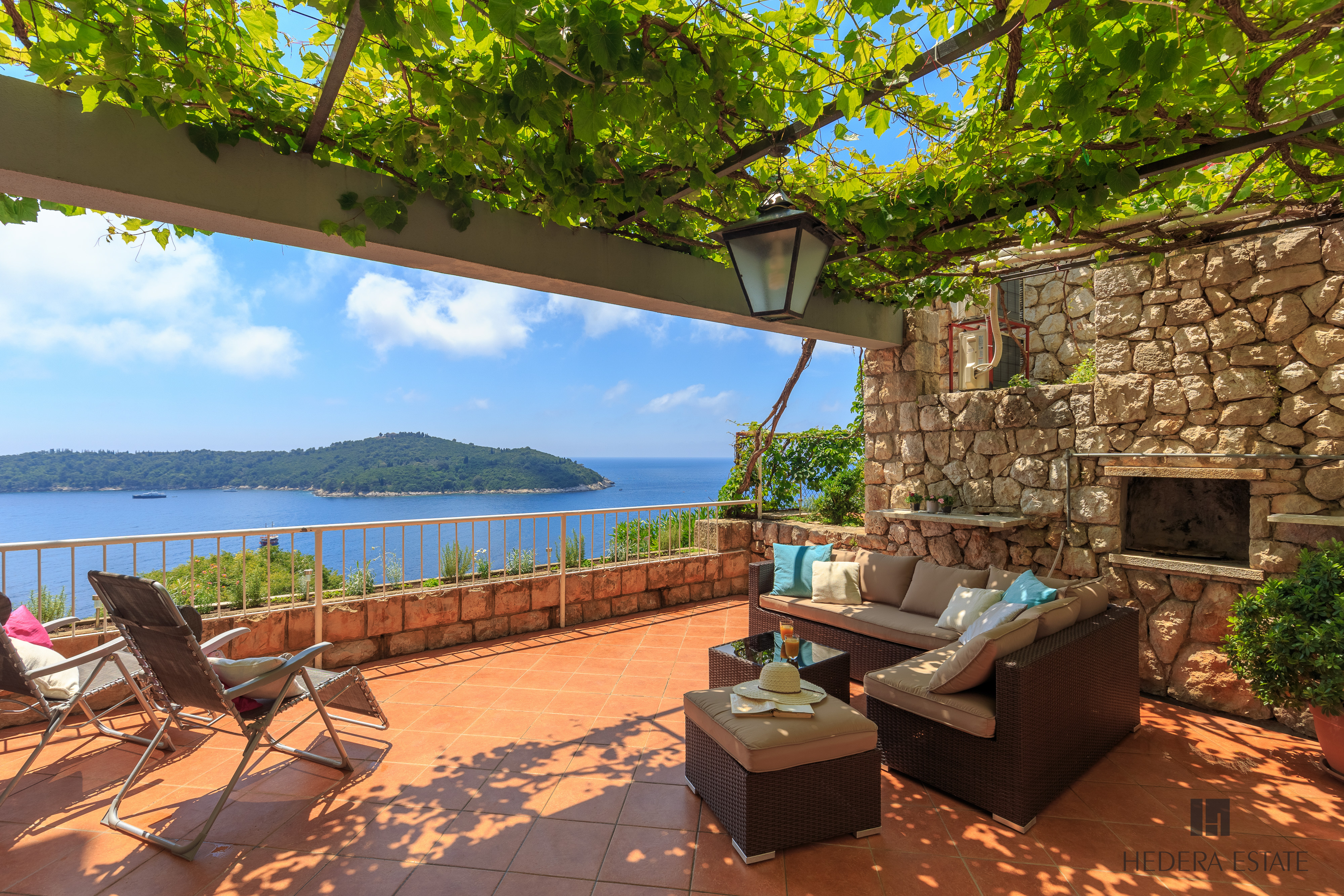 Leo August 2019

Great view and location about 15 min walk from old town. Plenty of space...


Hedera A10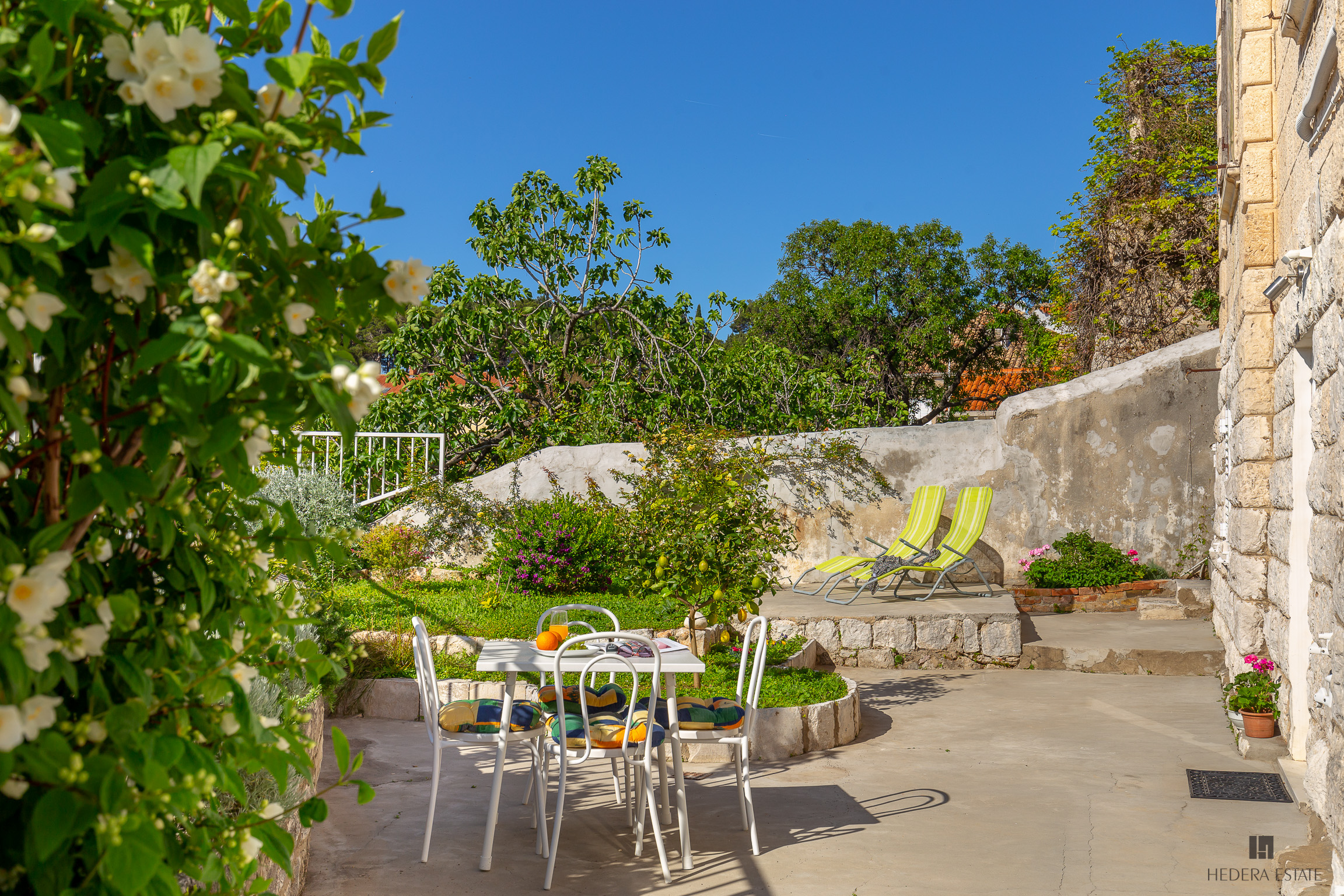 Missy September 2019

Close to old town Dubrovnik, this was perfect for my sisters wedding as a more affordable alternative than staying at a 5 star hotel. Walkable to most of the touristy stuff and museums. Appreciated them coordinating a driver to and from the airport which is about 30-35 minutes away!...


House Hedera V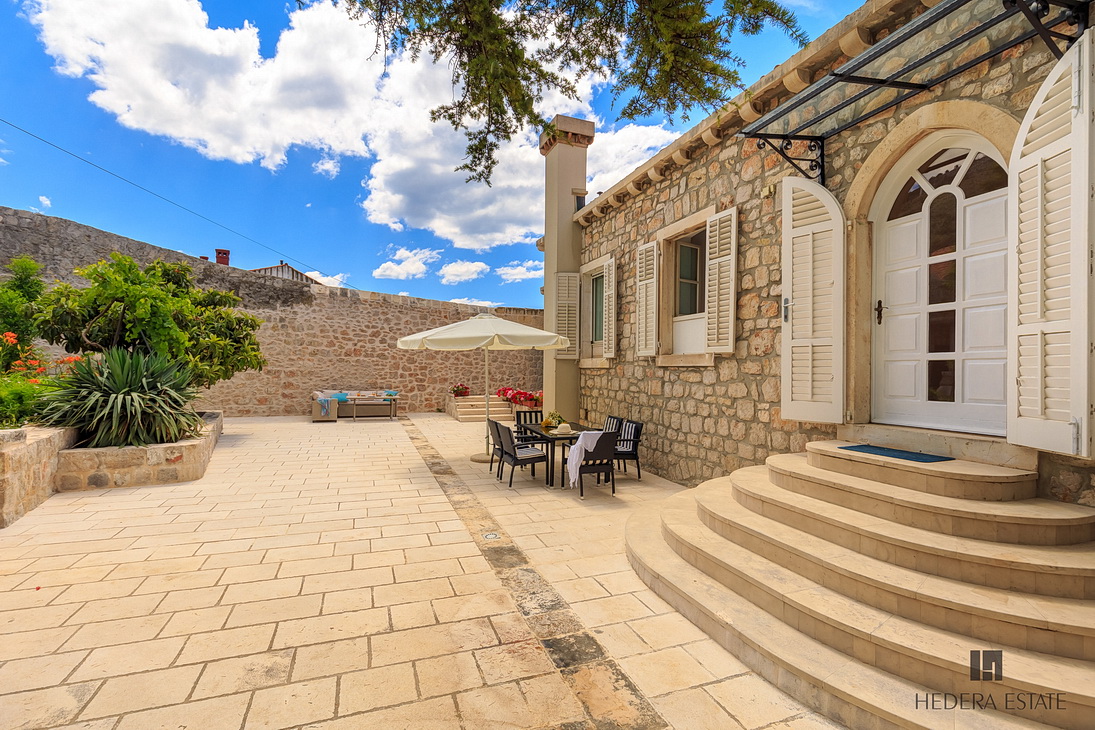 Avalon July 2019

A lovely villa perfectly located next to the old town within reach of great swimming spots as well. Very good communication from the host!...


Villa Hedera II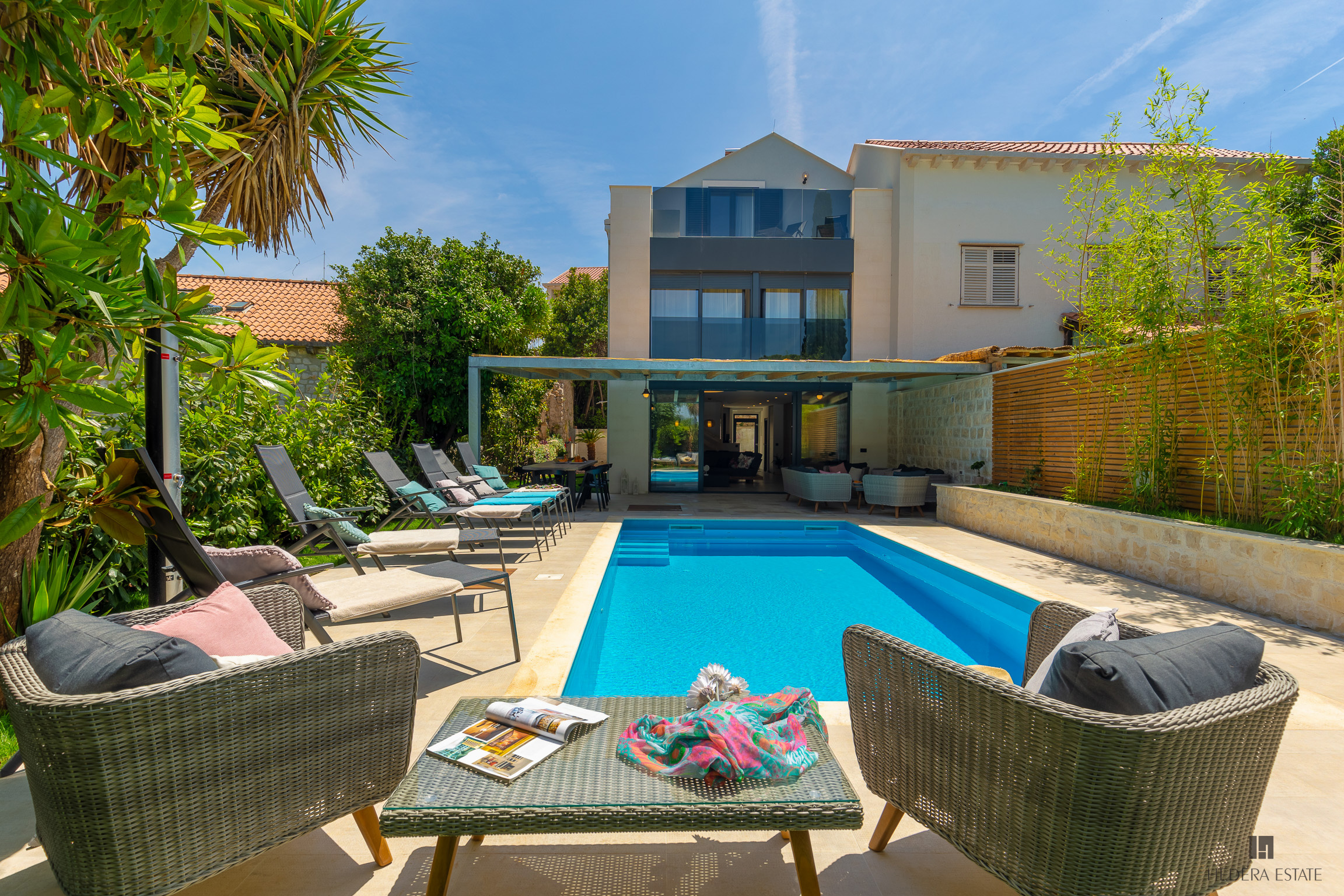 Sophie August 2019

The villa is lovely, really modern and a lovely sociable space. The pool area is great, private and again good for a big group of people to all be together. Great location with walking distance to the old town. I felt that the photos didn't do this place justice, it really exceeded all of our expectations....


Villa Donna Paola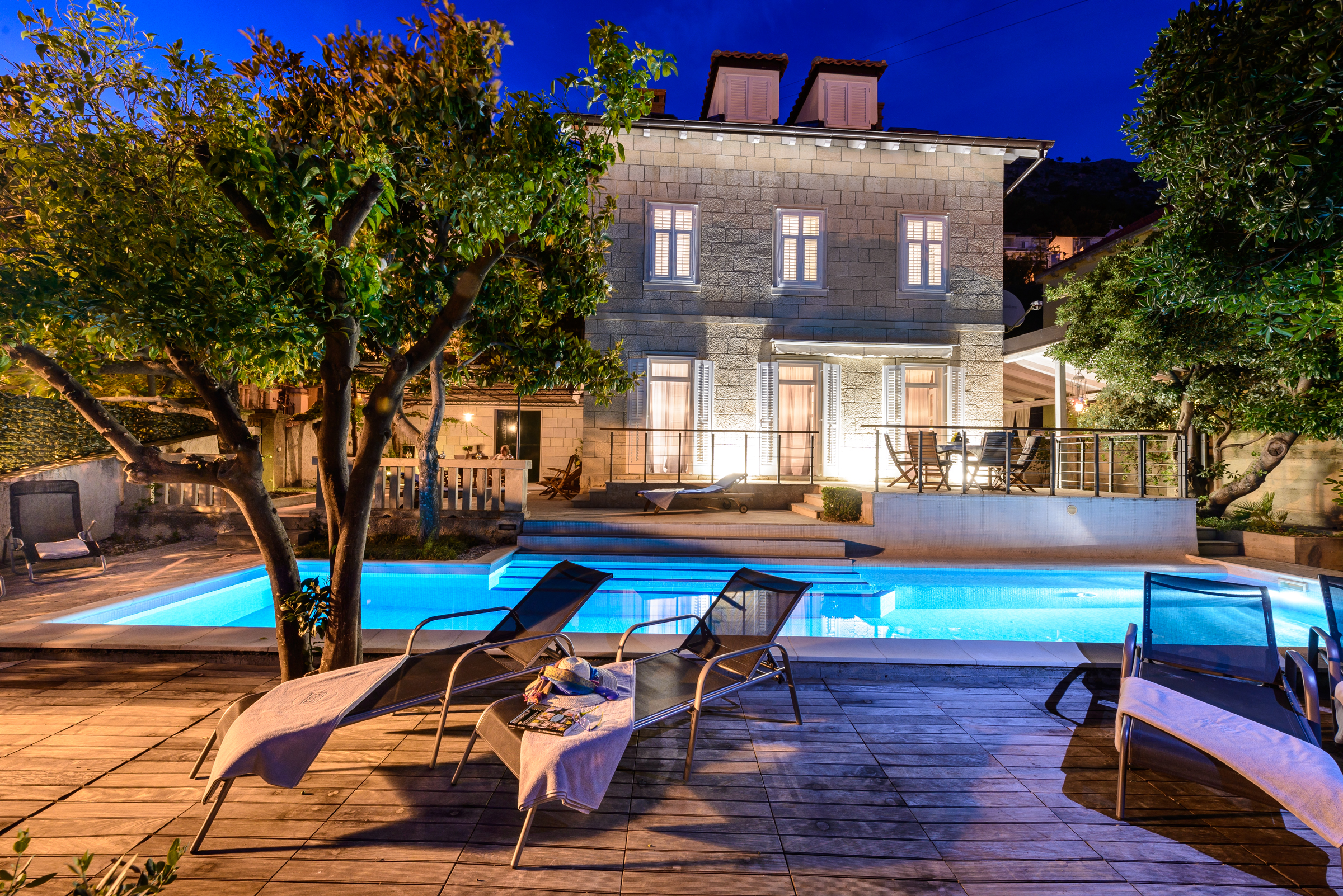 LeeAnn August 2019

A gorgeous villa, perfectly sized for our group. Spend relaxing days enjoying the lovely patio and pool with a perfect combination of views and plenty of shade from the summer heat, then walk 5 minutes down into Old Town for a night out!...


Hedera A4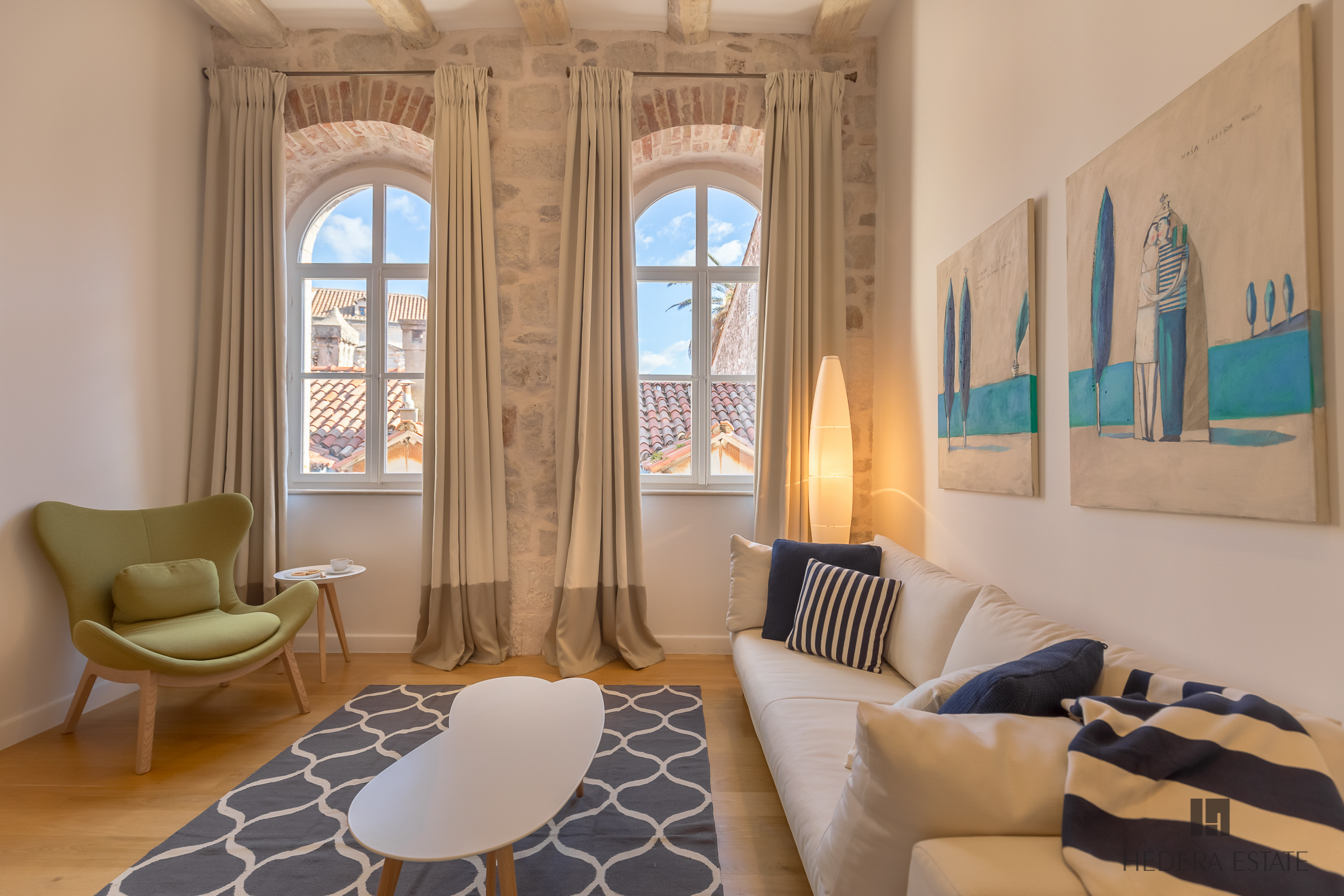 Jenny August 2019

The place was modern, clean and quiet. The location was great - right in the middle of Old Town next to great restaurants and bars. Super convenient....


Hedera A41
Karsta August 2019

The whirlpool on the rooftop is definitely the highlight. And the view is amazing. Everything is well kept. The old town and the sea are only a very short walking distance and it is still a far from all the noise....


Hedera A40
Jakob September 2019

Great place. Amazing view from the rooftop and very nice Jacuzzi. The taverna was also extremely nice to chill in the evening. ...


Hedera Studio 3
Anna August 2019

We had a brilliant stay at this apartment. The air conditioning and private pool were always a welcome sight after a day of exploring the city. There are local supermarkets right near by (the Studenac had a good range of pantry products but the shop a bit closer to the apartment had some excellent local produce for a very reasonable price). Perfect location for a relaxing holiday. The bus was always at the bottom of the street and took about 30 minutes to get into the Old Town. Taking an Uber usually cost between £10-£13. All in all we had a wonderful stay here and would highly recommend it for a relaxing summer getaway....


House Hedera IV
Silva September 2019

Modern apartment with quality fittings.Good position, close to most areas of Dubrovnik. A rare flat part of Dubrovnik so ideal for those who don't like steps, there is even an elevator in the apartment block....


Hedera A29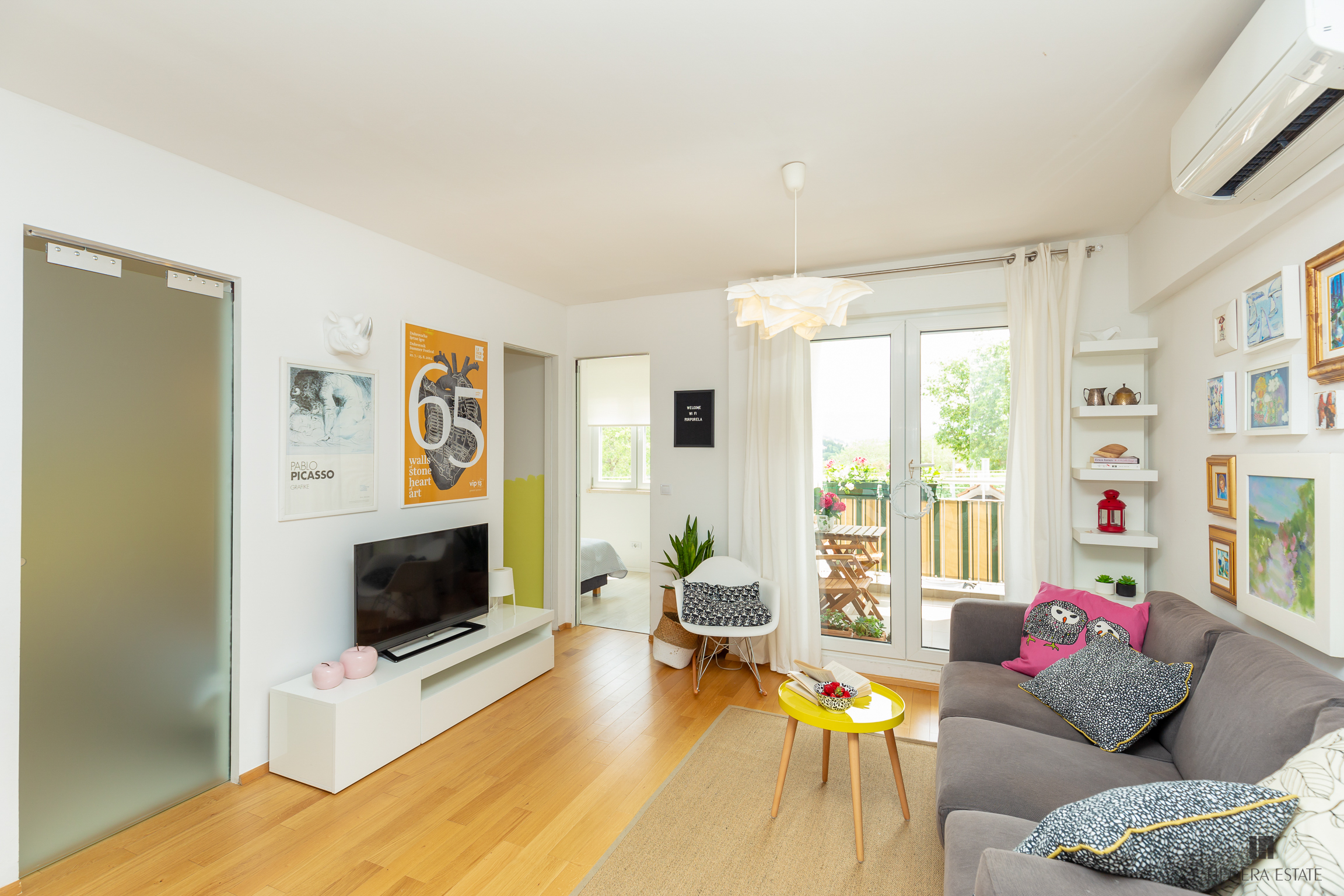 Naraya August 2019

This property was very clean. The check in process was smooth and they drove us to our apartment which made finding it very easy! Great for small groups of people....


Hedera A39
Tom August 2019

Really nice place! Great bar and supermarket downstairs! Really enjoyed the stay!...


Villa Hedera V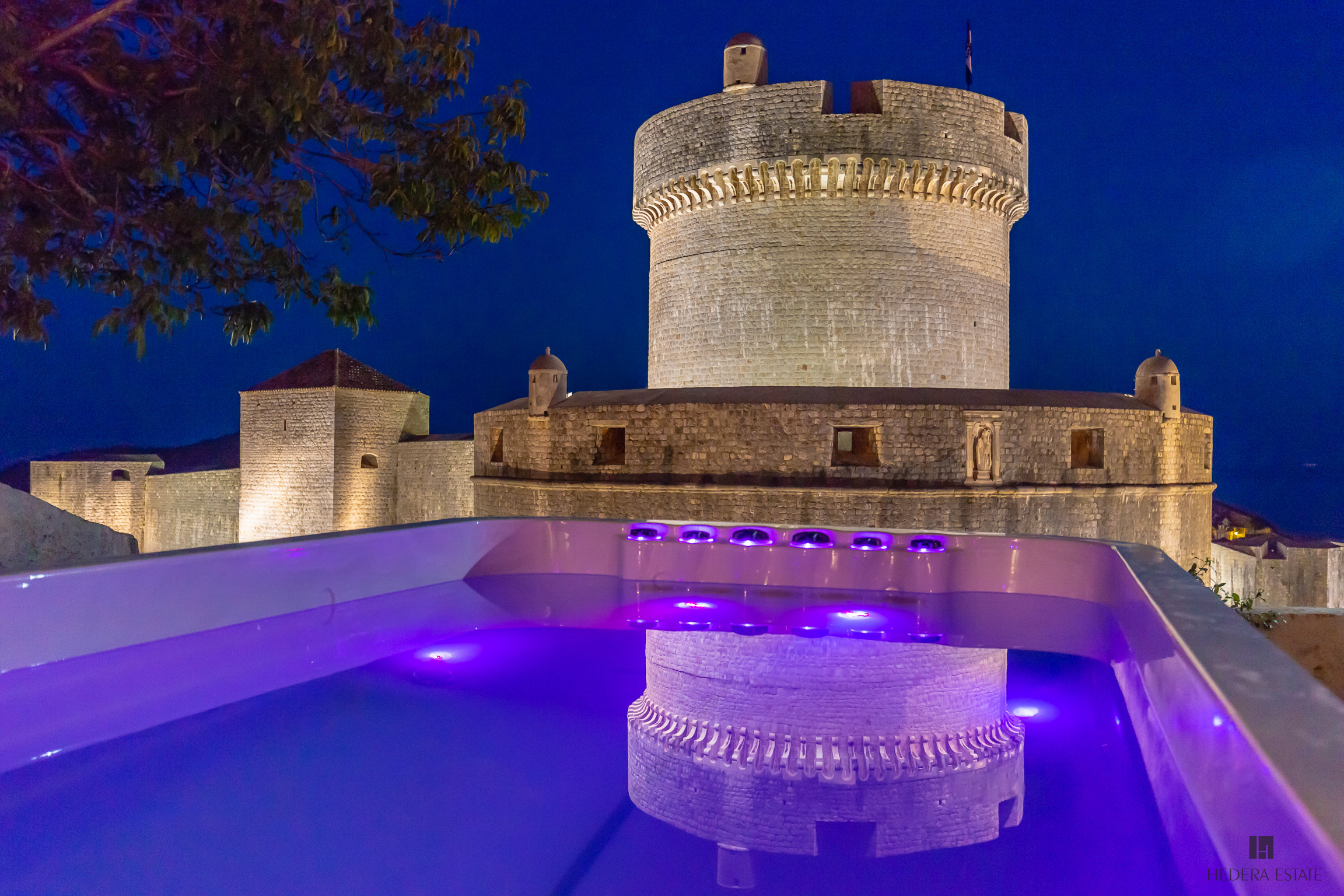 Wagner July 2019

We had an amazing time at the house. The service is excellent, very quick response. Great location. It has exceeded my expectations. Highly recommend! ...


Hedera A55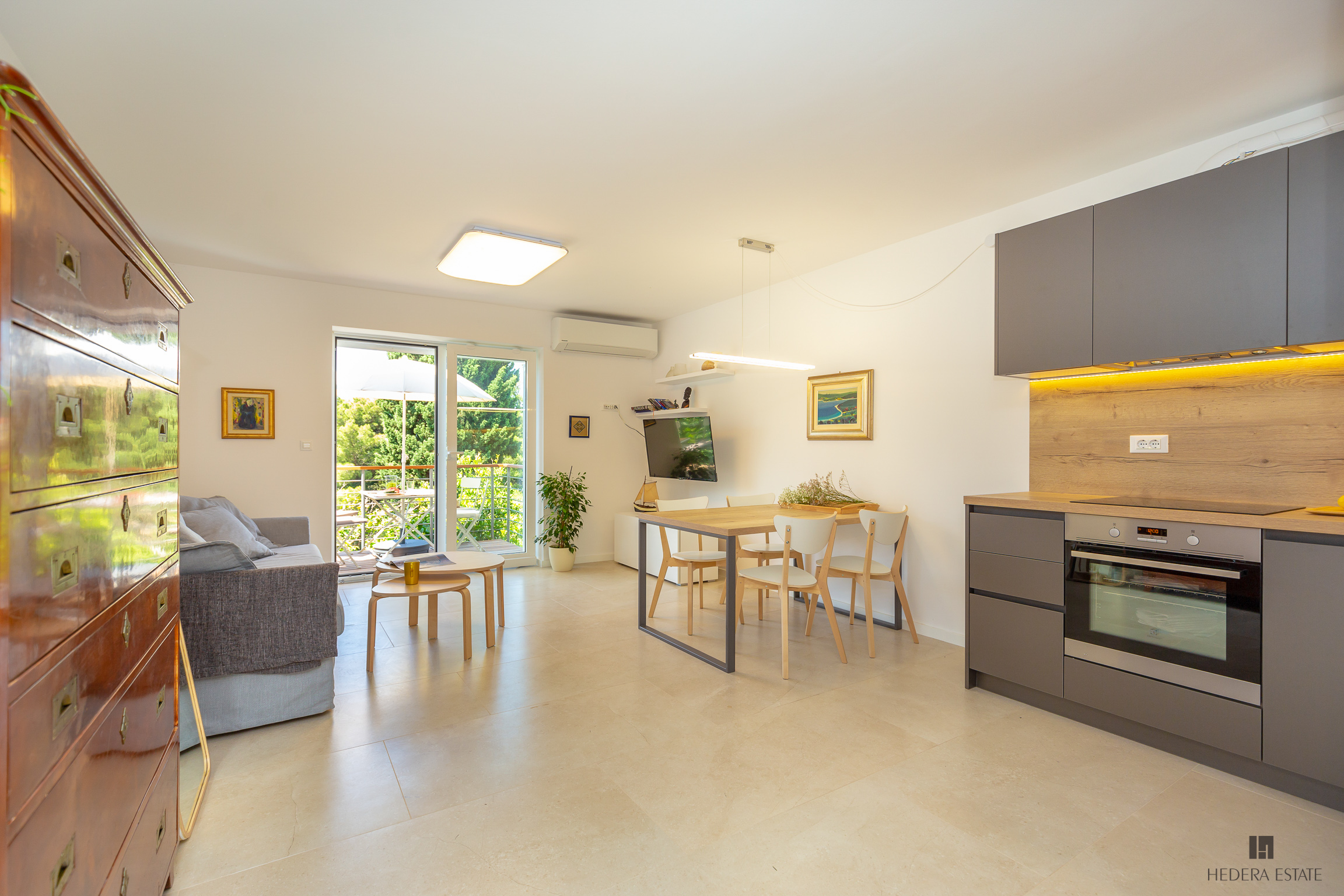 Perfect place for family stay! August 2019

This place was perfect for our family. It has both the historic charm on the outside as well as being completely renovated on the inside. The balcony and hot tub are an added plus if you just want to stay in and relax. Also, we loved that it was managed by Hedera Estates because you have hotel amenities with the space of an apartment. They were even able to book our airport transfer and hold our luggage when we checked out so we could stay in Dubrovnik a bit longer. Only thing to keep in mind is that Dubrovnik area is very hilly, which can make the walk into the Old Town a bit tough in the heat....


Hedera A56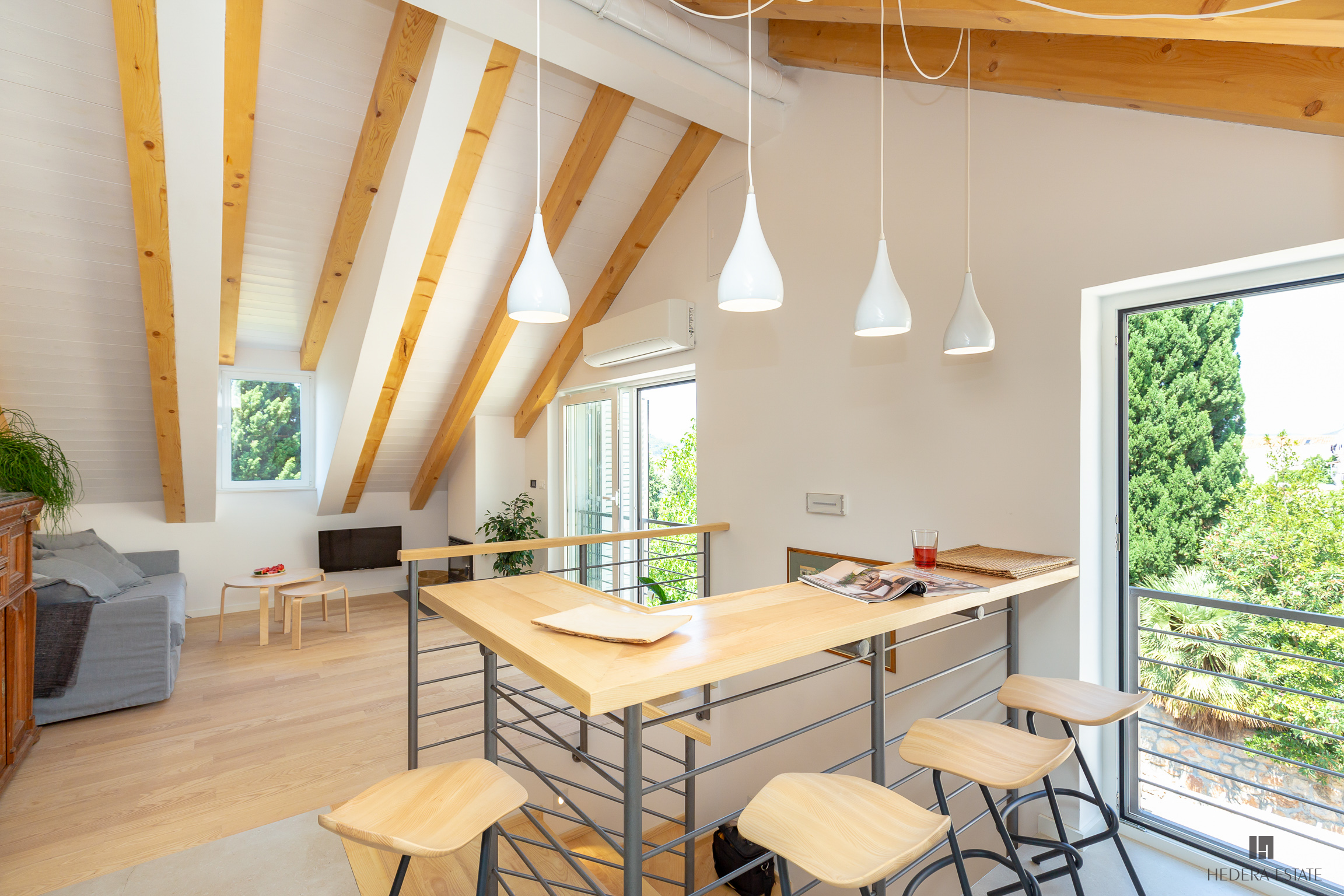 Noah April 2019

A great stay in a beautiful location! Beautiful apartment with an excellent view off the balcony....


Hedera A46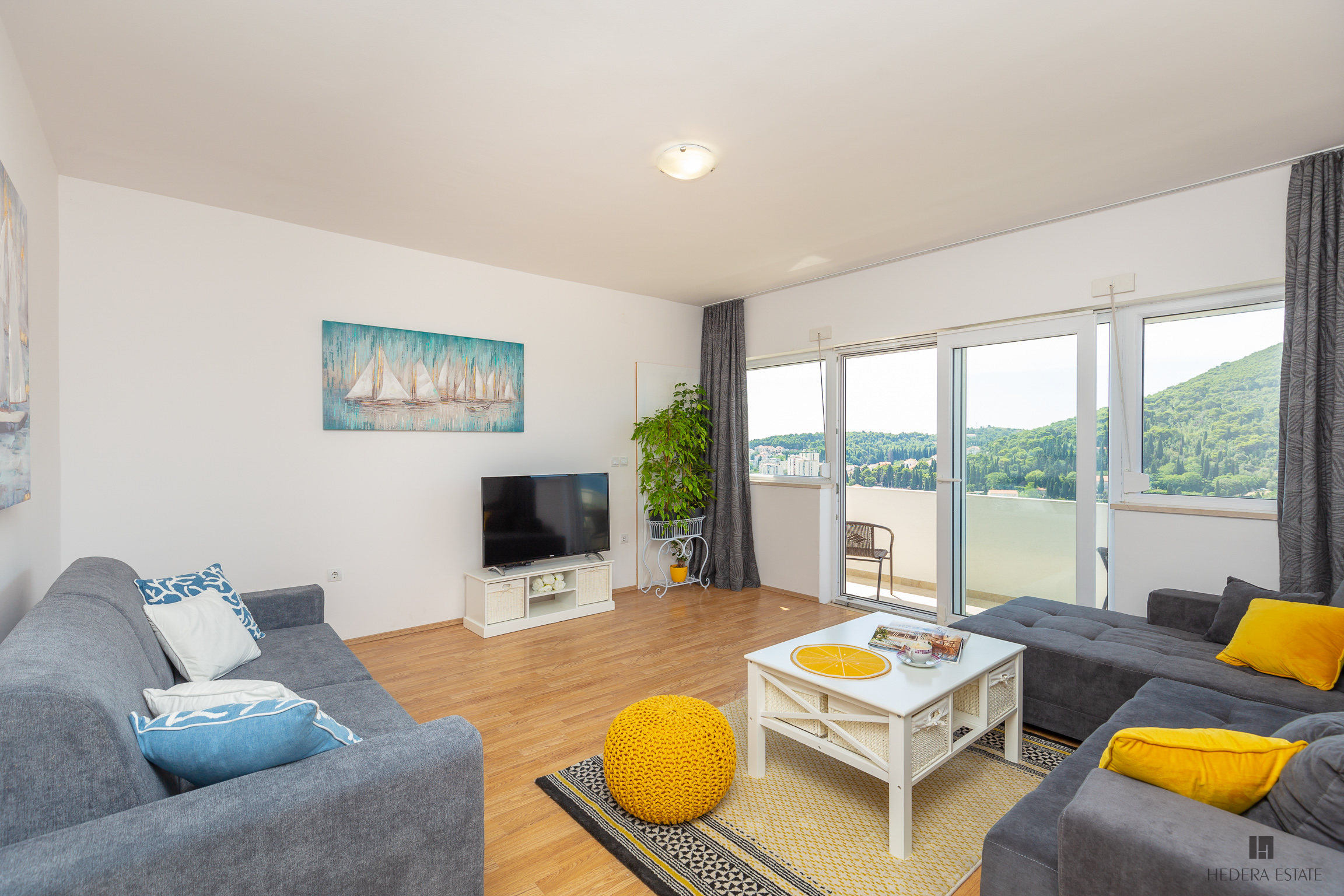 Fabulous Location August 2019

Fabulous location and spacious place to stay. Great way to experience Dubrovnik....


Hedera A15
Karosha August 2019

The apartment was even better than the pictures - location was perfect and apartment super modern. Clean and peaceful and a great escape after a busy day out! Hope to come back some day! Enough space for our family of 5 and loved the spacious bathrooms!...


Hedera A37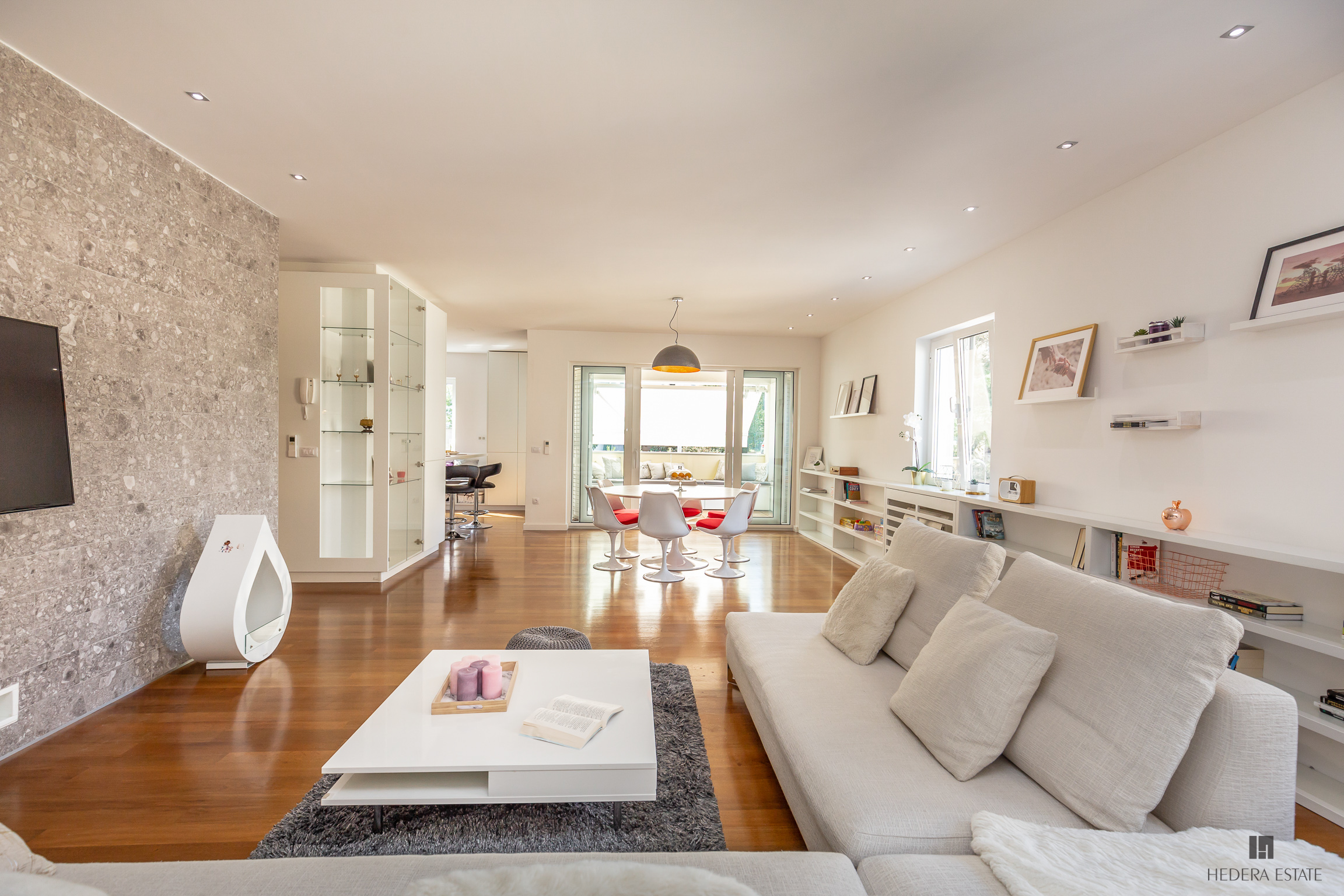 Mike July 2019

Nice apartment right next to the lively Lapad strip. Beaches, bars, restaurants and supermarkets all on your doorstep. Walk to old town about 35/40 minutes but without doubt a more affordable area to stay in....


Villa Hedera IX
Paul August 2019

Pero and family met us on arrival, as we arrived on a Sunday evening there was milk, juice, wine, home made snacks on the table. They couldn't have been nicer. The property itself is amazing, extremely clean and beautifully decorated and fitted out. The villa looks big in the pictures but was much larger in the flesh. The pool was beautifully kept as were the garden areas. Lovely upstairs terraces to dine on and relax. Roughly 28kms from Dubrovnik, so you will need a vehicle to get about but that will allow you to explore the beaches and smaller towns in the area. Overall an amazing villa with a lovely host. ...


Hedera Studio 10
Melanie July 2019

Thanks a lot for having us! It was a great apartment and very nice people taking care of us! The accommodation is located perfetly for a city Trip!! :-)...


Hedera Studio 12
Modern, clean and comfortable apartment in Dubrovnik Old Town June 2019

Clean, modern apartment in a quiet part of Dubrovnik Old Town. Plenty of space for the two of us and easy to walk to everything around the town. Staff were friendly and very helpful, we arrived early so were allowed to leave our bags in reception to let us go explore then got a phone call telling us the apartment was ready. Returned to reception and were taken to the apartment. On departure a member of staff arrived on time to collect the keys and again was very friendly. Highly recommended this apartment....


Hedera Studio 13
Jelena September 2019

The studio is very clean and nicely decorated, it is a little bit on a smaller side, but that was really not a problem for us. The location is brilliant, if you don't mind the stairs, only 3 min away from Stradun (the main street in the Old Town), but very quiet in the night. Great friendly and helpful staff, smooth check in and out process. We will definitely be back....


Hedera A24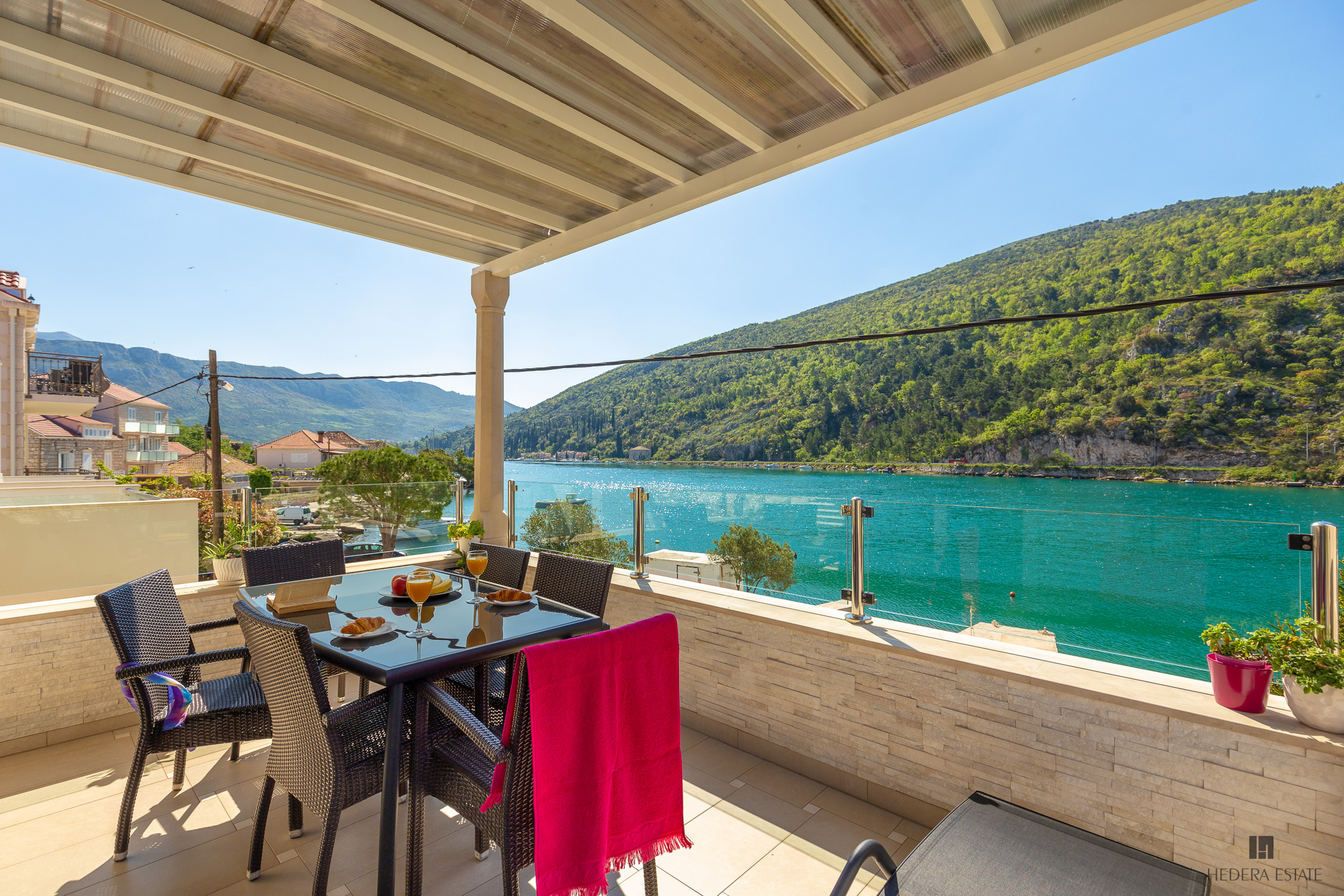 Diana August 2019

Great home for large families. Kitchen had a lot of amenities to cook all of your meals. All rooms are air conditioned and the apartment was very clean. You can eat on the terrace. No mosquitoes. We don't speak Croatian so we couldn't communicate with the people underneath us, but that didn't matter. They showed my kids the turtles that live in their yard and let us park two cars in their driveway. I can't thank them enough for their hospitality. Restaurant Konoba BoGo is a 5 minute walk down the road off the water. It's very good and can accommodate large families. Fish was fresh and the service was very good. Bus to Dubrovnik is a 5 minute walk, however you have to find the short...


Hedera A30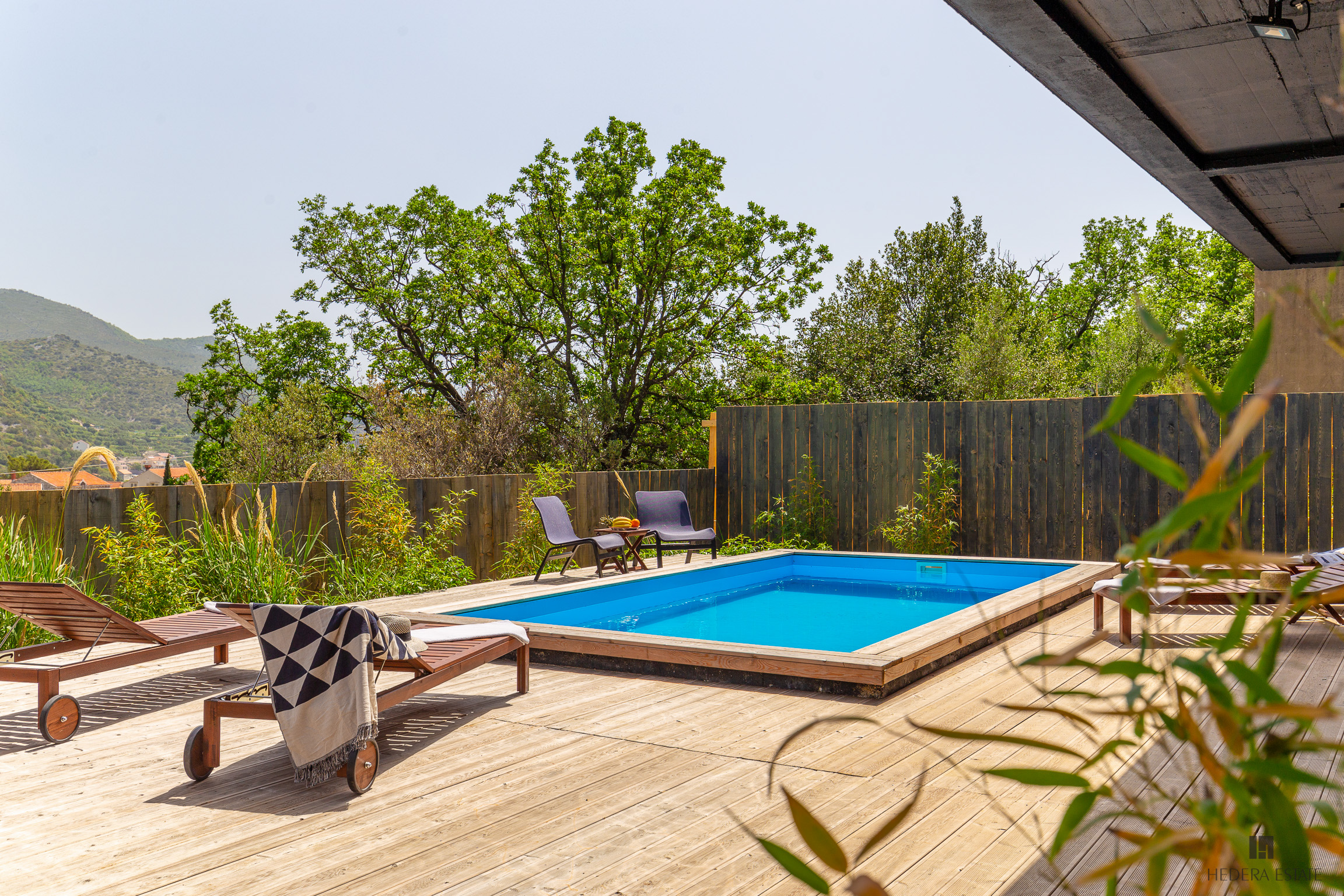 Martin August 2019

3 studios indépendants bien équipés, piscine avec vue sur mer et montagne magnifique. La ville est sympathique et calme avec des restaurants et supermarchés à proximité. Nous reviendrons avec plaisir. ...